KING'S reasons for axing 57 academics have been found to contradict a major independent report from 2013 which warned against cutting staff to finance its building program.
The report by credit-rating agency S&P described further staff losses as "quite difficult" and said King's could mitigate against government cuts using fees from overseas students and research grants.
It warned that: "Pressure to maintain academic and non-academic service standards will weigh on ability to cut costs further" and "if King's reputation for teaching and research suffers, affecting its ability to generate revenues from overseas student … then this could put pressure on the rating."
King's repeated assertions that the cuts are for financial security have since been called into question.
This flies in the face of what Vice principal Sir Robert Lechler told staff and students: "we have more than enough spare capacity to deliver high quality teaching" and that the changes, "whilst regrettable, are essential."
This morning a spokesperson from King's told Roar!: " This was the first year of the new funding model for higher education, under which we have to generate our own investment funds.
"We have yet to receive the more up-to-date 2014 rating review from Standard & Poor's, but believe the rating agency is entirely supportive of [our] measured approach."
Although KCL has cited a lack of government funding for capital projects as a reason for the fast-paced cuts, these risks were made clear to management almost a year ago.
IoP masters' student Amy Gillespie, said: "Now we see why senior management have been brushing us off with vague assurances and assertions, and have failed to provide any solid evidence: because the actual facts of the College's financial situation are in direct contradiction with their claims."
"Yet again, this highlights their failure to sincerely and transparently engage in consultation to prevent long-term damage."
The report also said: "Against a backdrop of lower and decreasing grant revenue, King's may face additional pressure from the risks associated with its capital program." — with these risks listed under "major rating factors: weaknesses".
King's announced in May this year that it would be firing "up to 120" out of 777 academics from Health Schools, which include Medicine, Biomedicine and Insititute of Psychiatry, with that figure dropping to 57.
A petition against the cuts and their timing received over 5,300 signatures at the time of publication.
KCLSU declined to comment. 
See more of our coverage here:
King's staff and students protest over 57 Health Schools job cuts – the strike in pictures – 11.07.14
King's says around 60 Health Schools academics now 'at risk' of redundancy as UCU prepare to strike – 04.07.14
Video: Students protest over 120 Health School job cuts in masks of university bosses – 24.06.14
Roar! says: When King's want staff culled, they'll barely give them time to scream before 'letting them go' – 23.06.14
The rush to sack Health Schools staff isn't 'creating certainty', it's seeding doubt among staff and students – 18.06.14
Principal Rick Trainor: 120 job cuts not part of a "grand master plan" – 16.06.14
King's plans 'to cut 120 jobs in Health Schools' as UCU call proposals 'catastrophically out of touch' – 16.05.14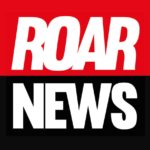 King's College London. Award-winning student newspaper, a platform to share your story, and a publication that holds entities accountable when no one else dares.