KING'S has confirmed it will reopen consultations on the 'King's London' rebrand in a email sent to staff and students today.
Although Principal Ed Byrne didn't commit to any specifics in his Christmas message, a spokesperson from the College told Roar that students should expect another email with more details in the New Year.
The 1,300-word email read: "On a less positive note, a process to look at updating the King's brand without changing the name, which involved extensive consultation over the last few years, has led to great concern among our student body.
"Further consultation and discussion will take place in the New Year and we greatly value the views of our community. I would like to stress to all in the King's community that our formal name remains King's College London."
Ed appeared keen to signal a new 'culture of consultation', writing: "I am introducing parliamentary-style green papers that allow for broad consultation on some of the major issues affecting our university."
The Principal also phoned Emily Braddock, the student who started the 11,000-strong petition against the rebrand, this morning asking to meet her in January.
Legal vs brand name
This comes after a huge backlash from students, staff and alumni over the proposal to rebrand the university as King's London with a new minimalist logo.
Ed was adamant that the proposed rebrand did not constitute any sort of name change when Roar quizzed him on the plans yesterday.
When it was suggested that the "perceived name" was being changed he argued: "The name of a university is what is on your degree from that university.
"We're altering the branding position, the promotional name to give us a higher profile and a higher image around the world."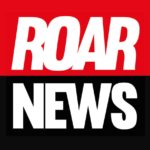 King's College London. Award-winning student newspaper, a platform to share your story, and a publication that holds entities accountable when no one else dares.