Researchers at Kings College London and Guy's and St Thomas' NHS Foundation Trust have discovered a way to accurately diagnose pre-eclampsia, paving the way to potentially saving numerous lives.
Pre-eclampsia is a severe type of high blood pressure seen in pregnant women during the second half of their pregnancy. Another factor of this condition is the leakage of proteins from the kidney into the urine, and the presence of protein in the urine is currently used to diagnose pre-eclampsia. However, this method is not entirely reliable and can take days to confirm. If the patient does have this condition, the sooner it is discovered the better.
Pre-eclampsia can lead to the development of fits, or eclampsia, which can be life threatening to both mother and child. Complications of pre-eclampsia are responsible for the deaths of around six or seven women a year in the UK. The condition can often make a premature birth a necessity, which in its self causes around 1,000 newborns to die each year in the UK due to the complications of
an early birth, such a breathing difficulties.
Researchers at King's have discovered a way to accurately diagnose pre-eclampsia using a test that gives a result in just 15 minutes. By testing the level of the protein placental growth factor (PIGF), they are then able to determine whether or not the mother has pre-eclampsia and should be kept for observation in case an early delivery is required.
Research shows that an extremely low level of PIGF in pregnant women results in severe pre-eclampsia, and that on average, these women will need to deliver their baby within the following 14 days to avoid complications. Most women with high levels of PIGF will be able to carry their babies to full term, as it will be very unlikely that they have severe pre-eclampsia.
Professor Andrew Shennan, a consultant obstetrician at Guy's and St Thomas' states: "The PIGF blood test means we can now decide with greater certainty if a mother should be closely monitored to see if the baby needs to be delivered early to save its life, or if it is safe to wait and allow the pregnancy to continue."
The co-author of the study, Dr Lucy Chappell, who is also a clinical senior lecturer in obstetrics at KCL, says: "This research is going to change how we work and make a difference to thousands of women and babies who may be affected by pre-eclampsia. It is an extremely exciting development."
Further trials are being planned by Professor Shennan and Dr Chappell across the UK and Ireland, where the results obtained will be used to improve the care of pregnant women. This study was jointly funded by Tommy's, a charity that funds research into pregnancy problems such as this one, and by Alere, who manufacture the Alere Triage PIGF test.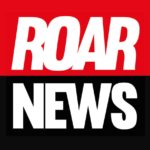 King's College London. Award-winning student newspaper, a platform to share your story, and a publication that holds entities accountable when no one else dares.