by Dulcie Lee and Olivia Jones
KING'S WILL rethink the controversial King's London rebrand — with the Principal confirming the name is 'not fixed' and new consultations will take place in the New Year.
Speaking exclusively to Roar this afternoon, the university also disputed the reported rebrand figure of £300,000 and admitted that they hadn't communicated the plans well enough.
Roar asked five times whether the Principal was "committed" to King's London, and whether the brand was fixed.
On the third ask, he said: "I'm certainly open to further, you know, consultation with students so we understand each other."
On the fifth, he enigmatically said: "Erm… nothing in life is completely fixed."
"We are listening, that's why we're here today," he said. "We'll regroup and we'll be listening and consulting and speaking to students again in the New Year."
Ed candidly admitted: "At the very least we have to say that we haven't explained this well enough or fully."
"It has to be talked through in more detail — not with students who were leaving in 2012 [when the original consultations took place] but with the students here today."
The College disputed the £300,000 rebrand cost, as cited in Design Week, claiming the actual figure is "less than that".
They did not put an exact figure on the plans as it was yet to be calculated.
Moreover, according to King's, all rebrand money came directly from Internal Marketing's existing budget, with no new cash poured in for the consultation.
Ed added that there had been "quite a lot of misinformation" about the rebrand, which he described as: "a 30 month discussion with very detailed consultation".
"It's not just somebody pulling it out of their heads," he said.
Two thousand people were reportedly consulted and KCLSU had two officers on the steering group since the beginning of the process.
The announcement triggered a petition, with more than 10,000 signatures in two days.
Commending the level of student engagement, Ed said: "The good side is that so many people are so vitally interested in the place."
"That can only be taken as really positive and clearly it means there's a debate and discussion that has to go on into the New Year."
Concluding, he was adamant: "For me, students come first."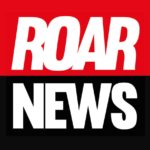 King's College London. Award-winning student newspaper, a platform to share your story, and a publication that holds entities accountable when no one else dares.