KING'S are appealing for witnesses of two incidents of vandalism to the Muslim prayer room signs at Guy's campus last week in order that they may take disciplinary action.
The university condemned the attack, in which one sign was scratched out and another covered with a "#jewish" sticker, asking for those with "strong views on this important issue" to "remain calm".
A KCL spokesperson told Roar!: "King's College London is proud of its diverse and inclusive community and the breadth of political, religious and other beliefs and points of view.
"We want all students to feel safe and free from intimidation on our campuses and take these issues very seriously. Acts of vandalism, such as these, aimed at particular sections of our community breach both College regulations and KCLSU's safe space policy.
They added: "In the meantime we would also encourage all those with strong views on this important issue, on all sides, to remain calm and not take precipitate action.
The signs were defaced after the controversial 'boycott, divestment and sanctions' (BDS) motion was passed by the Student General Meeting last week. However, it's unclear whether the two events are related.
The motion has since gone to the Union's Trustee Board where members decided the resolves "will not be implemented" and the movement "not promoted", but motion will still be published.
Faisel Alam, from the KCL Islamic Society, responded to King's, saying: "This blatant Islamophobic act of vandalism is beyond no doubt calculated to provoke and trigger an emotional response from our Muslim student population.
"We strictly do not tolerate any forms of religious hatred or intimidation on campus and beyond, and completely deplore this juvenile attempt to polarise the rich and incredibly diverse community we boast here at King's."
A spokesperson from King's said they did not know whether those responsible for the attack had been identified.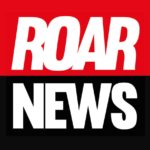 King's College London. Award-winning student newspaper, a platform to share your story, and a publication that holds entities accountable when no one else dares.