STUDENT staff will be paid the London Living Wage by KCLSU from August 2014, the Students' Union announced this afternoon.
The KCLSU Trustee Board committed to becoming an accredited London Living Wage (LLW) employer for all staff including salaried, sub-contracted and student workers.
The Students' Union president Sebastiaan Debrouwere said he was ecstatic: "It's clear that our members want their union to invest in putting ethics at the heart of its work and for KCLSU to be known for delivering on ethical values.
"I'm proud that the Board recognised that we needed to prioritise this issue."
KCLSU will be joining 432 other employers in the capital currently signed up to the scheme.
Elliot Gathercole, a Guy's bar employee who is paid £6.31, told Roar!: "It's a very positive move which is going to make a huge difference to a large number of the student body."
The current minimum wage in the UK is £6.31/hr, but the plans mean staff will see their wages rise to £8.80/hr.
The announcement follows King's College London's decision in March to pay all new and existing staff the LLW, after KCLSU lobbied the College alongside the KCL Living Wage campaign.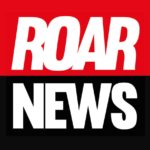 King's College London. Award-winning student newspaper, a platform to share your story, and a publication that holds entities accountable when no one else dares.