KING'S College London's Cross Country and Athletics Club boasts an impressive track record of successes so far this semester.
The Club, which has recently competed in several tough contests against other London universities, has excelled ahead of reigning champions UCL.
Thanks to a new, intensive training and fitness regime split between Regent's Park and Parliament Hill Athletics Track, the quality of this year's batch of hard-working runners has been higher than ever.
Captain of Athletics, James Findon, has put a track-team through their paces, forging a growing and incredibly talented group of athletes.
The team, which now includes runner Laviai Neilson (of team GB), saw great victories at the University of London Indoor Athletics Championships in November.
Stand out performances from Sebastien Zajaczkowski (two silver, one gold), Calvi Thompson (silver), Jack Harrison (silver) and Mimi Corden-Lloyd (bronze), earned the team six medals, placing KCL fourth in the overall medal table.
That is not forgetting their cross country triumphs, and notably newcomer Max Nicholl's forefront performance.
His professional standard 32 minute 10k at the Wimbledon London College League race ensured the Club's winning of the prestigious Bannister Cup, which took everyone aback.
Despite battling against extremely muddy courses in all weathers, King's saw outstanding results at the London College League races generally. Both men and women kept up the winning streak.
KCL Running's Amy Bond is the leading lady of the LCL's so far, beating the notoriously swift Brunel. Multi-talented Calvi Thompson and Mimi Corden-Lloyd are also in the top 10.
In the marathon sphere, Fabian Critchow recently completed the New York marathon in less than 4 hours, whilst raising money for Team For Kids charity.
We caught up with James to ask him how he felt about KCL Running's latest achievements.
He said: "the whole club is working really hard and we're getting great results both in cross country and track disciplines.
"I'm looking to next year, where our XC ladies have a real chance of winning the league and we hope the whole club can put in a good performance against UCL in our unofficial varsity. It really is an exciting time for KCL Running."
The next challenge is the Southern England Student Sports Association's races this month, but no doubt the team will once again triumph.
KCL Running is always on the look-out for new members of any ability. If you're interested in joining, get in contact on by email at kclrunning@hotmail.com, or find them on Facebook here.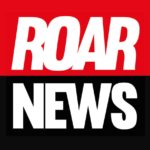 King's College London. Award-winning student newspaper, a platform to share your story, and a publication that holds entities accountable when no one else dares.