With the end of term approaching and the remainders of your student loan dwindling away it's time to think about Christmas.
Handmade gifts are perfect for stocking fillers or secret Santa presents and definitely show a lot of thought and effort. This minty scrub is the perfect winter beauty product as it combats chapped and dry lips leaving them soft.
It's really simple to make but also really effective and makes the perfect Christmas present on a budget. Whether you make it for yourself or someone else you should definitely have a go!
Ingredients
A handful of Fresh Mint or A Few Drops of Peppermint Essence
3 tsp of Boiling Water
2 tbsp Granulated Sugar
1 tsp of Honey
1/2 tsp of Olive Oil
Method
1) If you're using fresh mint tear the mint leaves in to a small bowl and add the boiling water. Crush the leaves with the back of a spoon to infuse the water. Leave the mint in the water until it's cooled (the longer the better) and the water is really minty!
2) If you're using peppermint extract (using extract instead of fresh mint will make your scrub more minty and it will last longer) just add it to the bowl and continue with step 3.
3) Then simply combine 2 teaspoons of the mint water or the extract with the sugar, honey and oil and stir in to a thick paste.
4) Decant your lip scrub in to a suitable small pot and you're good to go! You can leave it simple or get creative with the decoration of your handmade gift.
Directions for Use
Massage a generous amount of the scrub in to your lips for around a minute. Rinse the scrub off well with warm water and dry. Then apply lip balm for ultimate soft lips.
This simple DIY lip scrub is perfect for the Christmas season!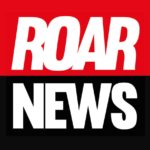 King's College London. Award-winning student newspaper, a platform to share your story, and a publication that holds entities accountable when no one else dares.