Wales's Green Man Festival are holding an eccentric launch event in Camden on 1 March, a veritable feast of Welsh culture.
Next Saturday (1 March) the delightful Green Man Festival is holding a St. David's Day launch event, Hwyl, at Cecil Sharp House in Camden; the perfect opportunity if you'd prefer something a little bit different to going down your local and sipping lager to the hiss of a football match. It's set to be a day of Welsh eccentricity and culture, and will be the perfect way to herald the coming of March.
The legendary folk venue will play host to a variety of acts, ranging from the visual through to the musical. There will be live music from the BBC Radiophonic Workshop, James Yorkston, 9 Bach and Pictish Trail. There will also be hands-on workshops in spoon making, and an assortment of Welsh ciders, ales, and food.
I'm particularly excited to see Welsh writer Joe Dunthorne, author of Submarine, the book which Richard Ayoade turned into a quirky film. Also newly confirmed are traditional dancers Cadi Ha, Dylan Thomas enthusiasts' Dylan's Book Bus and even portrait artist Carl Chapple.
The launch event will also be a taster of what's to come for Green Man. If you haven't checked out the line-up for the main festival, which is happening mid-August in Wales's Black Mountains, then do: with headline sets from the likes of Beirut, Kurt Vile and the ever enchanting Neutral Milk Hotel, among a wealth of other artists, it is without doubt going to be one of the highlights of the summer.
Tickets are £25, from http://www.ticketline.co.uk/hwyl or call 0844 888 9991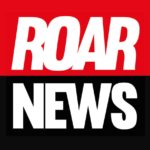 King's College London. Award-winning student newspaper, a platform to share your story, and a publication that holds entities accountable when no one else dares.