It's one of the most common King's myths that every Fresher will eventually hear: our Principal lives in the library. 
Yet surely this is as dubious as Dumbledore's office being the Round Room?
WE SPOKE to Haniell Laybourn, a second year Music student, about his experience:
In June 2014, after a string of fortunate and curious incidents, I found myself sharing a lift with the Dean of King's College London, heading for the Principal's private flat on top of the Maughan Library.
There was some uncertainty about whether I was really supposed to be there, as I had casually and inconspicuously joined the prestigious queue of guests following a brief musical performance on the outside lawn with the Jazz Society for the Principal's end of term party.
However, on alighting from the lift, I thought it best to explore, incognito.
The accommodation was surprising in a number of ways: firstly that it existed at all. And secondly, that it was essentially a normal flat.
Clothes drying boringly on the maiden, fridge magnets barely arranged on the fridge door.
Besides a reception room here and large desk there, and not to mention the stunning decked roof terrace, this was a flat like any other although the collection of books was slightly larger than average.
A series of other rooms, from the plushly [sic] endowed study to the blandly domestic kitchen, brought me to a minuscule metal spiral staircase, where at the top I emerged to a stunning view of London from an angle that I will surely never experience again.
Several free glasses of wine later, and with the inkling that my not being Dean or Principal of anything much might have made me at least slightly out of place, I slowly descended back to the familiar courtyard of the library. It was truly an experience that will forever reshape my impression of the Maughan and its curious secrets.
This incident occurred under the old Principal, Rick Trainor.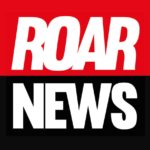 King's College London. Award-winning student newspaper, a platform to share your story, and a publication that holds entities accountable when no one else dares.