SOUTHSIDE Hampstead, Brian Creamer and the The Rectory are all proposed to close from September 2014, according to leaked College documents.
The residences, which house more than 311 students, will no longer be available next year and Hampstead northside has been recommended to close the year after, "subject to a buyer being identified".
Several staff working at the residences were told today that they would be made redundant in summer, as part of the radical restructuring of accommodation services.
'Horrendous for those involved'
Incoming Welfare officer for KCLSU Jamie Sweeney, who ran the Save Hampstead campaign, said: "King's has yet again shown their commitment to financial gain and cost-cutting measures at the expense of its students and staff.
"Not only is this horrendous for those involved, but not having on-site managers overnight means a lack of superbly qualified people on hand to attend to serious student welfare incidents, which do often occur at our Halls of Residences."
He added: "We, the student body, need to make our voices heard that we will not be standing for this kind of assault on our Halls of Residences, which so many are proud to call their homes."
Roar! understands that at least four live-in managers at Hampstead are to be axed, some of whom have worked at King's for more than 20 years.
The proposed changes include a plan to cut the number of residence managers across the College to just two.
The documents reveal College plans to "discontinue the provision of staff accommodation, as the proposed structure will allow servicing the students and delivering pastoral care 24/7 without the need for live-in staff."
The plans follows months of rumours that Brian Creamer Residence and The Rectory would close.
Neither King's College London nor KCLSU were available for comment at the time of publication.
Update: A whole day later, a spokesperson from King's College London told Roar!: "King's is committed to providing high quality and affordable residential accommodation to our students. We want to ensure that we have staff in the appropriate roles to deliver the best possible services to our residents.
"We understand that affordability is a key issue for students and are committed to ensuring that over the next few years all accommodation reaches the same high standard with a range of affordable prices."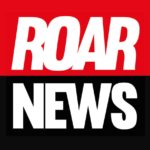 King's College London. Award-winning student newspaper, a platform to share your story, and a publication that holds entities accountable when no one else dares.