When people condemn Chris Brown but love John Lennon, is it musicians' morals which need examining, or is it ours? (TW: references to sexual and domestic abuse.)
As you will probably know, KCLSU, like many other student unions up and down the country, has banned Blurred Lines from all KCLSU spaces and events. The song, with its catchy hooks and chorus, not to mention the potentially triggering lyrics, sold 1.36 million copies by last October, and has arguably become one of the most controversial songs of the decade.
While the debate between those who wish to have it banned and those who are staunchly anti-censorship was concluded with a decision firmly supporting the ban, there was one particular point raised by the anti-censorship crowd that interested me. It was this: "If we ban this, why don't we ban so many other songs or artists that people may find offensive?"
The answer is simple. Blurred Lines, despite being a song that even Germaine Greer might struggle not to tap her foot along to, is by almost every standard, a dreadful song. The lyrics are weak – Thicke himself even gives up halfway through ("What rhymes with hug me?") – and the beat is ripped from a Marvin Gaye track. It is the lack of artistic credibility that means people will not tolerate Blurred Lines, but will tolerate so many other artists who are arguably far more controversial.
People are willing to keep astounding double standards when it comes to the music they enjoy. While terrible dross-pop acts like Thicke or Chris Brown have been heavily criticized for their misogynistic ways, critically acclaimed acts like OFWGKTA (Odd Future Wolf Gang Kill Them All), The Beatles, and Fleetwood Mac seem to receive far less public criticism. If you're unaware of the examples: Tyler, the Creator raps: "Rape a pregnant bitch and tell my friends I had a threesome". John Lennon was known for beating his wife and emotionally abusing his infant child, and Lindsey Buckingham was mercilessly abusive to girlfriends Carol Ann Harris and Stevie Nicks.
The difference here is that these musicians are lauded as artists, rather than lamestream pop musicians. These are the acts that your mate with a tie dye shirt, Dalston flat and questionable self-medication habits will happily listen to – they're considered cool and arty. It's interesting how quickly people are willing to sell out their beliefs in the name of good art.
And the situation moves far beyond the realms of sexism. Why do we still see acts like Clapton as all-time greats when he's quoted as having said on stage "Keep Britain white"? It's simply because we seem to feel that musical merit somehow outweighs bigotry and prejudice.
Similarly, while the harrowing acts of Ian Watkins have come to light and been universally condemned, we're all pretty quick to shrug off the fact that Led Zeppelin guitarist Jimi Page was happy to run away with a 14 year old in the name of 'true love'. Once again, the difference is that the former made music for teens who trawl Camden markets for the latest Nightmare before Christmas memorabilia, while the latter was in one of the most widely acclaimed acts of all time (and probably listened to by nearly all of your dads).
The fact is, most people are shallow: they will sell out their own beliefs in an instant if it conflicts with what they really enjoy. The moral of the story is simple: if you want your music to stick around in the SUs, it doesn't matter how misogynistic/racist/depraved you are, so long as you have a Stairway to Heaven or Go Your Own Way to back it up.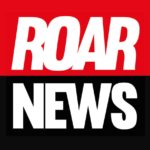 King's College London. Award-winning student newspaper, a platform to share your story, and a publication that holds entities accountable when no one else dares.