A mock-up of the wall that partitions Israel and the West Bank has been set up at Guy's campus.
King's based activist group KCL Action Palestine (KCLAP) held a demonstration on the quad at Guy's campus on March 6, by constructing a six-by-two metre wall that mimicked the infamous wall that partitions Israel and the West Bank.
"It was to show people, as far as we could, what life is like on a day to day basis living under occupation next to this wall, which the international court of justice has described as 'contrary to international law,'" said KCLAP spokesman Ihtesham Afzal.
The activist group members would explain to observers a typical situation at a checkpoint, where Palestinians are often stopped, kept waiting and denied entry without a reason.
"We knew we had to shock people in order to make them understand, and what better way than to have a mock-up of the wall right slap bang in the middle of the campus?"
The aim of the stunt was to raise awareness about these conditions and to boost the group's presence on campus.
"It is a small gesture, but the journey of a thousand miles begins with one small step, and we have started to get up, after being seated and lying down for so long, for too long."
Israel claims that the actual wall is a security measure to protect Israeli civilians from terrorist attacks, but critics say the wall is actually meant to enable Israel to annex Palestinian territory.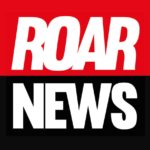 King's College London. Award-winning student newspaper, a platform to share your story, and a publication that holds entities accountable when no one else dares.