Jamie Young examines Mourinho's peculiar managerial decisions at Chelsea.
Jose Mourinho's return to English football was meant to inject some excitement back into the hearts of Chelsea fans. It wasn't uncommon during the summer to hear Blues fans waxing lyrical about The Special One and how, with the supremely talented squad he had inherited, he could bring the days of Premier League domination back to Stamford Bridge.
After the first few games of the season, which included a respectable point away to Manchester United, there was reason to be optimistic. However, in recent weeks some nagging doubts have started to surface over the Portuguese coach's intentions and performance. This weekend's victory over London rivals Fulham will do little to conceal the quiet mumblings that the self-proclaimed "special one" has lost the Midas touch.
The crux of the matter lies with the fact that Mourinho seems perplexed over which players comprise his best eleven. Of course, having a brilliant squad is a prerequisite for winning the league, and most managers would cut their left arm off to have some of Chelsea's fringe players (think Moses and Sturridge to Liverpool).
However, in this case it would appear to pose a major problem. In his first spell, Mourinho built his team around the solid core of the tried and trusted Terry, Lampard and Drogba. This time around however, the issue is that some of these players have left and others are unable to play week in, week out. Throw into the mix the billionaire owner who clearly wants a different brand of football, proven by the type of players now at the club, and we've got a dilemma.
Onlookers get the sense that the Mourinho of yesteryear would have had no problem asserting his personality and making up his mind about personnel, something he is yet to do. When the names 'the Tinkerman' and Chelsea are mentioned in the same breath, educated football fans think Claudio Ranieri, not Mourinho. In the aforementioned game against United, Mourinho chose to play without a recognised striker, instead selecting the unproven André Schürlle in a strange number ten role.
On the surface, 0-0 was a good result, but dig deeper and you'll see that Chelsea created very few chances for a supposedly aggressive team. Quotes from the manager about "mobility", "flexibility", "youth" and an overused egg analogy have done nothing to ease the tension, but perhaps the most mystifying episode so far has been the astonishing treatment of playmaker Juan Mata. His isolation is an example of Mourinho, in contradiction to the overall point, actually being decisive, although not in a positive way.
Voted the club's best player last season, the diminutive left-footer is well loved for a reason: his class, control, vision and eye for a goal are superb. Nevertheless, Mourinho has taken it upon himself to ostracise the silky Spaniard and restrict his playing time. This has left experienced football analysts, as well as the majority of Chelsea fans, questioning the rationale for leaving him out.
Mata appears to be everything Chelsea is missing at the moment. Torres and Eto'o are yet to show they can recapture their old form, but their odds of doing so are drastically reduced when Mata is sitting on the bench. Chelsea's other creative forwards, Oscar, Hazard and De Bruyne, have shown glimpses of what they are capable of, but are yet to hit top stride and probably don't draw the gasps of expectation from the crowd that Mata provokes.
In an interview, the manager explained his reasoning by citing a greater need and aptitude for defensive duties, but in a team that often plays with two holding players, surely there's room for freedom higher up the pitch. We will avoid an in-depth tactical discussion; needless to say, it is far too early to be writing off Chelsea's chances of success in all competitions. But unless Mourinho makes the necessary adjustments as soon as possible, pressure will build. The Special One is here in person, but the single-minded enigma who leaves it all on the pitch and carries an air of arrogance off it, has – for the time being – remained in Madrid.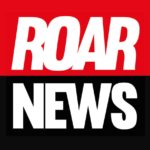 King's College London. Award-winning student newspaper, a platform to share your story, and a publication that holds entities accountable when no one else dares.