Webb reacts to Roar!'s ULU splash.
The London Student election saga continues to develop as Oscar Webb, the current editor, tonight rejected an article proposal from Ben Jackson.
Jackson, who is editor of Roar!, pitched an article on changes to King's policy on international fees this year to feature in the ULU newspaper. The article would have detailed KCLSU's lobbying to make international fee rises between years of study linked to inflation. Currently, international fees can rise beyond the level of inflation during a student's course with no prior warning.
Webb responded with the following:
"Thanks for your email asking to write for us. As someone who has a track record of publishing sensationalist, untrue and slanderous material, I do not trust you as a news writer and therefore won't be publishing anything you write in London Student."
Webb refers in his email to Roar!'s recent exclusive on corruption during the summer election for Editor of London Student, which he won.
The former UCL student concluded his email with, "P.S. Consider this a 'letter to the editor' – dare you publish it?"
– We dare.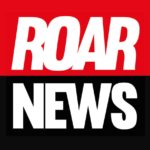 King's College London. Award-winning student newspaper, a platform to share your story, and a publication that holds entities accountable when no one else dares.