Want to pay next to nothing for your wardrobe? Playing the vintage game cleverly is the key.
People always say that they like to dress individually, styling interesting and unique outfits. But how feasible actually is this on a student budget? Topshop is definitely not getting any cheaper. The answer? Vintage sales and market stalls. Camden market and Portobello Road always have stalls with key pieces at reasonable prices. However, the real steals come from vintage fairs in Hackney and Spitalfields, where, if you have the patience and resilience, you can pick up a kilo's worth of clothes for a set price of £10 or £20. Others work in a car-boot fashion, where you pay £1 entry and the rest is à-la-carte.
This is definitely the way forward for all style queens and budding fashionistas who resent the dreary repetitiveness of the high street; vintage fairs are the place to unleash your creativity and be inspired on a smart student budget. One of the best is Judy's Affordable Vintage Fair, which runs on the first Saturday of every month in East London. It starts early (10/11am) but it is worth arriving early for the best picks and to beat the rush. Topshop's flagship store in Oxford Circus has a vintage selection, but the brand craftily attaches a hefty price tag as well. In East London, you will be able to find top-notch choices for affordable prices.
You'll wonder what you have been doing all your life without the wondrous world of vintage. Just remember: you shouldn't have to pay extortionate prices for what are essentially old, second-hand clothes. Be smart and streetwise, and get your style for a steal.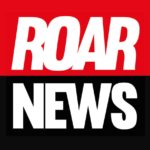 King's College London. Award-winning student newspaper, a platform to share your story, and a publication that holds entities accountable when no one else dares.