By Liam Jackson – Three years ago, if you wanted a game of American Football you would have had to travel well away from KCL to even train. The KCL "Regents" are now in their third consecutive league, participating in the British University American Football League (BUAFL). Having eight games a year minimum, with then a possible four more games if the play-offs are made ensures the team can gel, having a good few weeks before any of the first games kick-off.
The year just gone was their most successful year, scoring over 100 points in only four games and hosting four shutouts. Finalising the year with a total of four wins and four losses, a stalwart performance considering most of the players are brand new to the game, a game that is reaching new levels in this country, rising popularity and interest in the games that take place at Wembley.
As the headline infers, there is no limit to the potential and spirit of this team, aiming to make the play-offs this year and make that next leap in university football.
The squad number currently stands at 30 strong, with no current squad limits, essential in this certain game where NFL teams field upto 53 players in their squad, pointing to the fact there is still development to be taken in this KCL team.
The regents unlike other sports around King's have no set trial dates, if you have a passion for the game or are interested in something new, the committee welcome players of all sizes and abilities, so whether you  resemble the hulk or a hobbit, there  are places in the squad for everyone..
Two fresher's are mentioned as making promising development, Toby Bruce-Jones, described as the new fastest player on his toes in the squad and the man brute Kane Alexander, a fresh defensive lineman, 6'4", 18 stone and Roar! are reliably informed he is making up for not so great things in different places!
Training takes place close to home, starting nice and early on a Sunday morning down at Regents Park, from 10am-2pm, a session that entails both fitness and body training with bags. If that isn't enough, training is also at Honor Oak Park from 7-9pm each and every Tuesday.
Special mention has to go out to the student founders and developers of the squad over the past three years, in particular: Calhum Northcote, Kenny MacLeod, Andy Silvester and Daniel Abbruzzese. The development would be useless if it was not for the two coaches; Stephen Ramos and Coach Oz.
Meeting up with the man who started the team at KCL, Kenny Macleod, he had a few things to say,
-"I wanted to challenge myself and do something completely different when I went to uni. Plus I didn't know that American Football was played outside of the States and I wanted to see what all the fuss was about… I wasn't disappointed.
– Learning a completely new game, an entire defensive and offensive playbook and becoming accustomed to the pace and conflict of the game it is a steep learning curve. But when you line up opposite a guy who you is half a foot taller than you and weights one and a half times your weight you learn to develop even faster.
– Rugby is a contact sport, but American Football is a conflict sport. The adjustment can be pretty scary as I found out against Brighton when I was almost knocked out twice in the space of one quarter.
– It is the most challenging team sport ever, where you have to trust the guy next to you will do his job and make sure you do yours or else someone will get hurt. Learning to trust people with your safety is pretty scary at first but does mean you quickly become a tight group of guys.
– Mild concussion on several occasions, ankles that now constantly click whenever I walk up stairs, and enough bumps and bruises to last me a lifetime.
– Also over 50 guys that I would run through walls for and whom would do the same for me, enough memories to last me two lifetimes, and the opportunity to be part of something special.
– In fact, that's why they say… "American football doesn't build character, it reveals it!"
The popularity of the game looks set to explode due to the increased coverage of American Football on the BBC and high profile fixtures in London. 40,000 people packed out Trafalgar Square on the 27th October for the fan rally, with a full capacity Wembley Stadium the following day!
For more information on the team, events and getting involved, email the committee at regentsfootball@hotmail.co.uk or follow them on twitter: @KCLRegents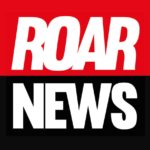 King's College London. Award-winning student newspaper, a platform to share your story, and a publication that holds entities accountable when no one else dares.