Last year's Looper was missed by most, but loved by those who caught it.
The year is 2012. Olympic fever hits Britain, and blockbuster films Avengers Assemble, The Dark Knight Rises and The Hunger Games, amongst others, are dominating the cinema (and your wallet). Compared to these films it is not surprising that Looper – a time-travelling, bounty hunting epic – was missed by most.
Starring Bruce Willis and Joseph Gordon-Levitt, Looper takes the concept of "the anti-hero becoming a better man through a journey of self discovery" and twists it into a cleverly thought-out and engaging story. The premise of the film revolves around a "Looper" called Joe (Levitt) – a hired gun who kills people sent back in time by crime syndicates for execution. Things go wrong when his older self (Willis) is sent back and escapes, causing younger Joe to flee in fear of his employers' retribution.
The idea is original, despite the number of other films using time travel as their central plot piece, and Levitt and Willis play different versions of the character so well that it is easy to believe they could be the same person. Levitt gives one of his best performances to date and ensures that, despite his whole world being one of murder, drugs and dodgy dealings, his character is still likeable and easy to connect with. The prosthetics used to make Levitt and Willis look more alike are somewhat odd and can be a distraction for the first few scenes, but it is a feature that is quickly forgotten.
Levitt and Willis are not the only ones to bring their big names and considerable acting skills to the table, with young Joe befriending party-girl-turned-farmer Emily Blunt and her young son – who become the target of Willis' plan to correct his life and return to the future. Levitt and Blunt share some excellent scenes and have great chemistry.  It is true that the film has some predictable parts, but it more than makes up for it with an unpredictable and haunting ending that you won't forget any time soon.
Whilst many might avoid the genre as a rule, Looper is not your typical sci-fi film, having more in common with an action or thriller than with sci-fi classics like Star Wars or (more relevantly) Back to the Future. The film doesn't delve into complicated time travel rules and terminology, keeping things simple enough for you to just enjoy the plot and not get lost in the swamp of paradoxes and parallel worlds that other films might plunge you into.
The only real requirement is that you accept it's in the future, a task not particularly taxing, especially seeing as the film's opening monologue reminds you of that. The somewhat futuristic locations are interesting and believable, and the story progresses well throughout, unlikely to plunge you into boredom until things get interesting again.  Looper is a self-contained story with a definitive ending, although for those who want to see more, that might be a bad thing.
Despite its effort, Looper couldn't compete with 2012's blockbusters in terms of budget and long lasting appeal, which is potentially the main reason why it's so underwatched.  It may not have been an award winner, but Looper succeeds in every respect.  It is a film that deftly balances high concept science fiction and emotional resonance.  It's really one not to miss.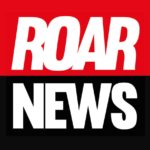 King's College London. Award-winning student newspaper, a platform to share your story, and a publication that holds entities accountable when no one else dares.