Lars and the Real Girl is a neglected, quirky gem.
Lars and the Real Girl is a fantastic story created by the dark and brilliantly funny Nancy Oliver, who is best known for her work on Six Feet Under. The film offers viewers an unconventional love story, concerning a man and his sex doll. It can make you both laugh and cry while also confronting issues of mental illness and a man's struggle to find his way out of loneliness.
The film, although critically acclaimed, did not receive the audience it deserved, as its theatrical release did not earn back its own budget. However, it did achieve Academy Award nominations for Best Screenplay and a Golden Globe nomination for Ryan Gosling's outstanding performance, which truly highlights his tremendous talent in acting.
Set in the dark, cold and sometimes lonesome looking state of Wisconsin, the film has an undercurrent of darkness; however, the quirky characters and quick comedy lifts the film and brightens the mood considerably.
Gosling plays Lars, a socially awkward young man who desperately seeks a companion, although his own past and social ineptitude make this difficult to achieve. Gosling's performance truly pulls at your heartstrings.  The premise of a man falling in love with a doll may seem strange or laughable to some, but Gosling makes the character of Lars so sympathetic that it is impossible not to be swept up in the character's good intentions.  The pure struggle the character has with being around real people is shown through Gosling's troubled guise and the little touches and traits he adds to scenes make Lars so lovable.
Gosling shines in Lars and the Real Girl, but it is the supporting cast that creates the comfy small town atmosphere that is essential to the film's charm.  Emily Mortimer and Paul Schneider play Lars's brother and sister-in-law, who try their best to support Lars in his new relationship. They work through his problems, and their reaction to some of the more far-fetched aspects of his behaviour are priceless, particularly Lars's first introduction of his new 'girlfriend'. Although obviously finding the situation very difficult, the couple grow to love the doll's effect on Lars and even find themselves falling into Lars' delusion that she is real.
Patricia Clarkson plays Dagmar, the honest and unorthodox psychiatrist who doctors Lars into finding his true self and working with him to change some of his issues. Dagmar almost mothers Lars into becoming the man he wants to be, and finds that not only is she helping Lars, but Lars is also someone for her to confide in.
The film's premise is quirky and strange, but it is a story told with warmth and good humour.  It is a film that finds ways of not only giving light waves of comedy, but also beautifully filmed scenes in which you can really understand and feel Lars's agony. This film is a must-see, and from experience of showing this film to a sceptical audience of friends, you will be pleasantly surprised.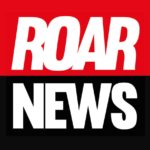 King's College London. Award-winning student newspaper, a platform to share your story, and a publication that holds entities accountable when no one else dares.