Join us on a historical tour through London's most iconic venues…
The Globe Theatre
Eva Mason tells us of her first experience at the Globe:
My first brush with Shakespeare's Globe occurred when I nearly attended a Macedonian language Henry VI part 3 as part of last year's Globe to Globe festival. Unfortunately (or perhaps mercifully), I didn't make it in time. Later I went to a production of Henry the Fifth. I must confess, I've never felt an overriding interest in the life of Henry V (or Henry I, II, III or IV for that matter), but nevertheless thoroughly enjoyed it. Highlights included being jostled by rowdy, mud smeared 'soldiers' during battle scenes, and sniggering at the man in front of us, who laughed conspicuously at every joke, and loudly quoted along with the famous passages. The only low point was the rain, which steadily worsened, until everyone in the pit was drenched, shivering, and jealously eyeing their warm, dry counterparts who had forked out a bit extra for a covered seat.
BUILT: 1599 originally, again in 1614, and where it now sits on the Southbank, in 1997
WHAT'S ON: A Midsummer Night's Dream (until 12th Oct)
COST: £5 yard tickets (standing like the peasants used to), and from £15 seated
NEAREST TUBE: Southwark, but an easy walk from Waterloo
Soane Museum
Tanuj Kumar tells us why the Soane Museum is one of the best kept secrets in London:
Probably one of the best hidden treasures of London, as it's off the beaten track that most tourists take. The museum was Soane's house and occupies three houses: No. 12, 13 and 14 and is every bit quirky as Soane. In designing the houses, he made wonderful use of natural light, as it seeps through the coloured glass roof and falls upon the many objects, bringing them to life. The museum is lit up with candles on the first Tuesday of every month. It is the best way to appreciate its beauty, but the queues for the candlelight openings can be a mile long, so you must get there in good time!
BUILT: 1792-1824
WHAT'S ON: An eclectic mix of the oddities collected by Sir John Soane.
COST: Free!
NEAREST TUBE: Holborn
Tate Britain
Ali Pantony gives her take on the Tate Britain's vibe, and all that there is to see and do.
Proudly hosting a vast collection of historic and contemporary British art, The Tate Britain offers a mesmerising meander through our nation's history. Behind the iconic stone pillars you can find the largest collection of Turner's work, including the Turner Bequest, located in the Clore Gallery. The atmosphere of awe radiating from gallery-goers, some of whom you can tell have travelled from all over to visit our 116-year-old gallery, is practically tangible. Access to the permanent collection is free (our favourite word), with charging temporary exhibitions normally offering about a £2 student discount. While these are usually relatively pricey (think £10-£15), they will knock your arty socks off. 'Lowry and the Painting of Modern Life', running until 20th October, is a stunning display of Lowry's intriguing industrial landscapes and urban scenes. Grab your tickets, stroll down to Millbank and don't forget to treat yourself to a £2.90 glass of rose at the Millbank Café & Bar!
BUILT: 1893
WHAT'S ON: Lowry and the Painting of Modern Life (£14.50 concession, £13.1- without donation) until 20th October
COST: You can mill about for free but exhibitions usually cost
NEAREST TUBE: Pimlico
St Paul's Cathedral
Arts Editor Jessica Moffatt-Owen went on a spontaneous trip to listen to some organ music.
Let's face it – St Paul's is iconic. It's up there with Big Ben and Buck House as 'buildings which basically are London'. But it costs a lot to go waltzing in, so picking up tickets to an event like this series of "celebrity" organ recitals is great (apparently Timothy Walker is HUGE in the organ playing world). Turns out organ music for an hour and a half wasn't my cup of tea, but I enjoyed the Bach. The acoustics were sensational. And with this ticket I saved about £20 (entry – £13, ticket – £10). Plus, got to see the stupendous architecture and the ostentatiously opulent interior décor of the cathedral – which is priceless.
BUILT: 1720
WHAT'S ON: Celebrity organ recitals, in addition to the standard tours
COST: £5 tickets for the recital on Time Out London's website, with normal concession entry being £13
NEAREST TUBE: St Paul's
National Portrait Gallery
William Jellis wanted people to think that he was cultured, so he took a trip to the National Portrait Gallery…
The winning painting is rubbish. There, I've said it. Am I basing this upon any expert knowledge I have? No! Of course not! I just don't like it.
Cue my justification. Portraits are so powerful due to their ability to convey a huge variety of human emotions, an ability which stems from facial expression being the most potent form of emotional communication between human beings. So, call me soppy, but I don't think there is enough emotion in the winning portrait; it doesn't challenge you to empathise with the subject. The 'gossiping old women getting their hair done' is much better.
BUILT: 1896
WHAT'S ON: BP Portrait Award 2013 (Free)
COST: Free, some exhibitions free for members, but special exhibits will cost the general public
NEAREST TUBE: Charing Cross
National Theatre
English Student James Glover went to see Amen Corner at the National, and tells us of his experience.
Rufus Norris directs a superbly cast ensemble in this compelling adaptation of James Baldwin's gospel drama, Amen Corner. Coinciding with the National's celebration of black voices, this production clearly encapsulates the tensions that arise within an insular church community in Harlem during the 50s. This rousing adaptation clearly demonstrates the power of religion in bringing together a community, as well as underlining the typically unobserved conflict that existed within the black community at the time. Combining superb performance by the likes of Oscar nominated actress Marianne Jean-Baptiste, with a chorus of ferocious singing voices, this performance is NOT to be missed.
BUILT: 1976
WHAT'S ON: Liola (until 6th November, £12 tickets available), Edward II (until 26th October, £12 tickets available)
COST: Varies from performance to performance, but there are £12 tickets available for most productions
NEAREST TUBE: Waterloo
The V&A
Hattie Parish talks us through why the V&A is so special.
Born from the Great Exhibition of 1851, the V & A houses the largest collection of art and design in the world, containing over 4.5 million objects spanning over 50,000 square metres. The collection traverses 5,000 years of art; from fashion to ancient architecture to ceramics of the Islamic Middle East. Although often overlooked, with free entry and the tea room worth a visit alone, the V&A ranks as a definite must amongst the myriad of London attractions. Unless focused on a particular passion you already harbour, paying the extra for specific exhibitions isn't really worth it, as there's enough in the main galleries to excite fresh curiosity visit after visit. A collection as vast as the V&A's will never cease to reveal new hidden treasures – literally. The museum holds introductory tours daily, as well as period and interest-specific talks and tours, all for free. Student exhibition tickets start at around £5. Go to www. vam.ac.uk/whatson to find out more.
BUILT: 1863-1873
WHAT'S ON: All year round entry to most of the museum, with special exhibits also taking place regularly.
COST: Free! But as with most museums, the special exhibits will cost you entry
NEAREST TUBE: South Kensington
Tate Modern
Arts Editor Daisy Bartlett gives her opinion on why you should go and take a look round the Tate Modern.
When the Tate Modern opened its doors for the first time in 2000 the British public were still unsure about modern art and no one was sure what to expect, but the investment's certainly paid off! As the most visited modern art gallery in the world, this certainly isn't a hidden gem but the often interactive installations in the Turbine Hall never fail to enthral even the biggest modern art sceptic. Even if modern art's not really your thing, the café overlooking the Thames is the perfect place to hide away with a book and a hot drink as wintry weather draws in. With free entry, a fantastic location on South Bank close to the Globe and many KCL halls, it's definitely worth popping along to the Tate Modern this semester!
Entry to the permanent collections is free with concession tickets to special exhibitions from £8.
BUILT: 1957-1963 (established 2000)
WHAT'S ON: Wander around the permanent exhibits for free or visit: Meschac Gaba: Museum of Contemporary African Art (free, until 22nd September), Ibrahim El-Salahi: A Visionary Modernist (£11 adults, £9.50 concession, until 22nd September)
COST: Permanent exhibits are free, but special exhibits have varying costs
NEAREST TUBE: Waterloo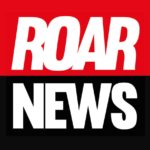 King's College London. Award-winning student newspaper, a platform to share your story, and a publication that holds entities accountable when no one else dares.