What's on your Autumn shopping list? Here's some budget-friendly inspiration…
My favourite thing about autumn is the array of gorgeous colours: auburn, purple and gold. So I especially love it when the high street jumps on the bandwagon too, and brings out collections in the same beautiful shades. There is nothing better than snuggling up in a purple wool scarf or a beautiful golden tan coat with a fur collar. All we are missing now is a crackling fire.
This season sees a mixture of crisp and warm tones, camouflage patterns and warm fur and knitwear. Tartan and leathers are prominent, as are futuristic metallics, adding a punk feel. Black never lets anyone down and was featured on the catwalks with a twist of animal print and velvets. And, of course, no one can undermine the presence of this autumn's oversized coat.
As a student it is hard to stay on top of the newest trends on a tight budget. However, I have compiled here some affordable high street copies of the designer versions…
Topshop
Zara
Julien Macdonald for Debenhams
Boohoo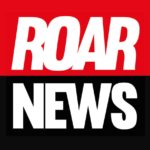 King's College London. Award-winning student newspaper, a platform to share your story, and a publication that holds entities accountable when no one else dares.