By Shannon Colman– KCL Running club has made a brilliant start to the new season of the London Colleges League. Competing against the likes of Imperial, Brunel and Barts, an average of 30 members have competed in each of the first three cross-country fixtures of the year. The first two were held at Parliament Hill and Richmond Park.
On Wednesday 14 November, the club organised the third race at Wimbledon Common, marking out the same course that Olympic Champion Mo Farah ran on 11 years ago as a student at St Mary's. Having been sitting in 3rd position one point behind UCL before this race, the first women's team of Maria BlÖcher, Laura Dransfield and Shannon Colman responded to the pressure well. Having all placed individually in the top 15, the team is now back in 2nd position behind St Marys, with a 16 point lead over UCL going into the next race. The 2nd and 3rd women's teams are also sitting in the top 10 of the table after some great individual performances.
The first men's team (Daveen Alexander-Wingrove, Dan Woodburn, Pierre Vetois, Christian James and David Barker-Flores) also produced fantastic performances to move up the table from 13th to 11th place. With three races to go the team is looking in good form to finish in the top ten in a men's competition that is dominated by St Mary's.
The club was praised by the other teams for its excellent organisation of the event, which involved 64 female and 94 male athletes. Presidents Shannon Colman and Jo Smart would like to thank the club's long-term coach Des Rhule for marking out a great course.
Students of all standards are still welcome to join the club, which competes in both Athletics and Cross-Country events. Anyone wanting more information can email kclrunning@hotmail.com.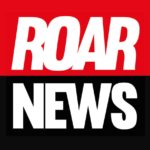 King's College London. Award-winning student newspaper, a platform to share your story, and a publication that holds entities accountable when no one else dares.