Thanks for Sharing presents an account of several New York sex addicts and their obstacle-ridden roads to recovery.
I was initially keen to see the film – reuniting one of the writers from The Kids Are Alright with actor Mark Ruffalo, I was hopeful this could present something for which Lisa Cholodenko's film paved the way: taking a mainstream romantic comedy and injecting it with a slice of everyday reality. In this case, the everyday reality is confronting a pillar of addiction still perhaps regarded as the most taboo – sex addiction.
The plot centres around a group of people all linked through their twelve step programme. Adam, Ruffalo's character, has been sober for five years when he meets Phoebe (Paltrow), who tells him that she "promised herself she'd never date an addict again". Tim Robbins plays Mike, the seen-it-all leader of the twelve step group, who acts as Adam's sponsor and mentor. Adam, in turn, is the sponsor of Neil, a young doctor played by Josh Gad, whose presence at the programme is in fact court-ordered after his harassment of a female passenger on the New York subway.
As Adam and Phoebe's relationship moves forward without him disclosing the details of his addiction, Mike's son returns home in the middle of the night, raising tensions over whether the son (also an addict) is a changed man or not. Neil, a declared atheist, struggles to embrace the full idea of the twelve step programme, and lies about his progress until he meets Dede, (played by Alecia Moore, a.k.a. Pink, in her acting debut), who supports his struggles as he supports hers. He even cycles all the way to meet her in order to prevent her from paying a visit to her ex's apartment for sex.
Brave in approaching the subject that it does in such a mainstream format, the film does have moments that are admirably unflinching. However, as a whole, the film is disappointing. While important scenes between characters (for example, the first meeting of Adam and Phoebe) are totally drowned out by a terrible soundtrack, others feature dialogue containing cringeworthy clichéd exchanges. The film coincidentally focuses on a remarkably white group of New York addicts, apart from one African American male, a recovering alcoholic working as a builder who smashes a client's house to pieces in a nervous breakdown before his twelve step leader arrives to calm him down.
I think the saving element of this film is Josh Gad's character, Neil. His story within the film has nuanced ups and downs that present the very real and very serious challenges that can face addicts, while also remaining light-hearted and human. Admittedly, some of the more humorous moments for his character are centred around all too easy 'fat jokes', the blood, sweat and tears of his struggle and confrontation with himself provide the most fulfilling story from the web of comparatively shallow characters in this film.
For a film dealing with sex addiction, it seems that Thanks for Sharing has a lot to contend with – Steve McQueen's Shame (2011) immediately comes to mind, or perhaps Joseph Gordon-Levitt's upcoming directorial debut, Don Jon, hotly tipped from Sundance and soon coming to London's BFI Film Festival.
With taboos being broken down as time progresses, perhaps we can hope that better and more touching films will be made about the subject.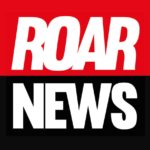 King's College London. Award-winning student newspaper, a platform to share your story, and a publication that holds entities accountable when no one else dares.