Anthony Shaw, KCLSU Vice President of Representation and Communication, responds to the ULU ban on officers attending Remembrance Sunday in an official capacity.
This week ULU, the student body that represents London's students, all 120,000 of them, issued a blanket ban on elected student representatives attending remembrance services in an official capacity. Michael Chessum, President of ULU, stated that "ULU has democratically established a policy on its engagement with official Remembrance which leaves room for officers and students to act freely." Either attending or not attending official ceremonies is a political act. "Personally, I will commemorate the dead killed in war by fighting for peace and challenging the policies of governments, not by standing next to war criminals like Tony Blair on plinths, pretending that these acts are 'triumphant'."
I am writing this piece as I want to express my outrage at this decision. This decision is one that isn't good for student democracy and is harmful to the student movement as a whole. I was reluctant to enter into this debate as it gave the student leaders undeserved and self serving media exposure but my outrage at their willingness to score political points at the expense of such an important and solemn occasion will not allow me to sit back and allow this to go unchallenged.
Last year, Daniel Cooper, ULU's Vice President, refused to attend a remembrance service as it went against his 'socialist principles'. Well I need to say that I consider myself a socialist and I am very much opposed to this ULU decision. My main issue with the ULU decision is that it claims to be democratic. Its executive were elected on tiny majorities and none of them put this on their manifestos, the Senate consisted of representatives from each college who had no mandate from their students or from their democratic structures and last year, when Cooper refused to attend, the sheer weight of outrage from the student body should have been enough to at least make the exec put this to a referendum or vote.
This entire episode also stinks of politicking by student politicians and the politicisation of a non-political event. This event is to remember the dead, it is not to glorify war or to celebrate our successes. People attend these services not to support war – it is in fact the complete opposite. A reminder of the true horror of war. You can oppose wars and why they are fought and still attend a remembrance service and remember the dead.
I for one was completely opposed to the wars fought in Iraq and Afghanistan and numerous others but the point is I am not there to give support to these wars but rather I want to remember all those who suffered during them. The logic given, that by attending a remembrance service we are supporting war, wouldn't giving money to a military charity to help the victims of war or one to help veterans recover not also showing support for war? Wouldn't this mean that governments and people should offer no help to soldiers returning from war?
It is not right for the legitimate and strong voice of the student body to be ignored simply because of the personal politics of a few officials. A large proportion of students want to be represented officially and while I am not saying that people should be forced to go, they shouldn't also be forced not to go. How is it sensible to blanket ban all representation at a remembrance service when students want to be represented and where some officials want to attend these events?
I don't agree that we are remembering the dead because they fought for 'our country' or that they fought for our liberty. Rather, we are remembering them because they went through something so harrowing at the ask of a democratically elected government.
What do I want to see now? I want to see the student voice coming through. I want to see London students' unions taking this matter to their students and asking them what should happen. Our union, King's College London Students' Union, passed a motion tonight condemning the ULU action. I urge other students' unions to do the same.
And finally a message to the general public: I beg of you not to let this affect your view of students and I ask that all criticisms are made purely against those few at the top who made this disgusting decision and are constantly dragging the name of the student movement through the mud with their politicking. This is a shameful moment for London students and I for one will be doing my utmost to fight it.
You can oppose war and still remember.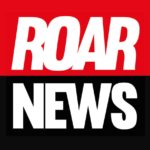 King's College London. Award-winning student newspaper, a platform to share your story, and a publication that holds entities accountable when no one else dares.