What is it about the front row at Fashion Week that makes pop gods pout and fashion fillies whinny?
What is it about the front row catwalk view at Fashion Week? It may as well have its own spotlight shining down on the seat allocations for all the fuss made over it. Anyone who is anyone sits on the front row (also known in the fashion world as FROW), and it is an insult to be demoted even a row further back.
American Vogue editor Anna Wintour sits front row. Wintour's assistant sits on the row behind. Now that puts things into perspective.
Every fashion magazine will cover the four main fashion weeks across the style capitals London, Paris, New York and Milan. In every one there will be, without fail, a feature on the FROW. Watching fashion shows with an unobstructed view equals status. Therefore securing a front row seat has become an unofficial war in the fashion world – the winner gets the legroom, the loser a cramped backseat.
Often it is not typical fashion people on the FROW. Indeed, it has become so prestigious that now ordinary celebrities are vying for this recognition from the fashion world. Take a look at the Topshop Unique catwalk show for AW 13/14. Sitting front row were Pixie Geldof and Daisy Lowe, who have an edgy, cool style that many budding fashionistas admire and emulate. However, singers Demi Lovato and Louis Tomlinson from One Direction joined Daisy and Pixie, despite having little previous fashion credentials. It has become well known that the FROW is where everyone wants to be, and so everyone, whatever profession, wants a place.
Victoria Beckham even ensured baby Harper got a front row seat at her own New York Fashion Week catwalk show. Harper, cuddled by a doting David, stole all the limelight off Posh's clothes, and even distracted Anna Wintour's attention from the catwalk. She proves that all eyes are on who is at the fashion shows rather than what is being showcased there. Harper may be an adorable exception, but perhaps it highlights that the front row nowadays detracts from the reason there is a show in the first place: the clothes. When people you would not expect sit front row, does it provide them with more publicity than the designer and their collection?
Take Cara Delevingne, the model of the moment, and Olivia Palermo, a beauty who always has impeccable style. Would they settle for second row? Not at all. They would expect a guaranteed front row seat. They deserve it. Cara is all anybody is talking about right now, and Olivia is a style icon within her own right. Those on the front row get their own style photographed and commented on, and they are the ones people are talking about. The second row gets a brief look-in, but no one talks about who they are or what they were wearing. The claws are out to get a FROW Fashion Week seat, and no agent or publicist is worth their fee if they cannot get their client that ticket.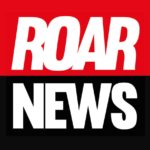 King's College London. Award-winning student newspaper, a platform to share your story, and a publication that holds entities accountable when no one else dares.