The Science Museum as you've never seen it before!
Why not try an unconventional visit to a museum? Rather than a typical museum, imagine having music, lights, DJs, bars and a disco? Add a 'sciencey' background to that combination and there you have it, a perfect way to spice up your evening. You can actually experience this every last Wednesday of the month at the Science Museum. The event is called 'Lates' and it's free!
From 18:45 to 22:00 you can party on, each monthly night having a different theme. It attracts over 3,000 people, all gathered to have a bit fun. Apart from science shows, you can also enjoy the usual pub quiz, Punk science comedy show, a silent disco underneath real space rockets, and if you're thinking of mixing science and love, you can also try speed dating.
In October, the theme was space, and there was some pretty exciting stuff to see and try out. Space-lovers had the chance to see how satellites work and what they are made of. The experts from Astrium (an EADS company and European space leader) explained the mechanism behind it and gave you the possibility of making one of your own out of cardboard. An actress played Svetlana Savitskaya, the first woman to walk into space on July 25, 1984, aboard Soyuz T-7. She gave an epic performance (I particularly enjoyed the Russian accent and the stereotypical jokes) about her struggles to become a cosmonaut.
Visitors also had the opportunity to see Dr Lyn Evans, who flew from Geneva especially for this event, talking about 15 years of leading the international team constructing the LHC, the most complex scientific instrument ever built. Dr Andrew Pontzen from University College London explained in a 25 minutes talk why he worries that our rule-laden universe seems to be rather too predictable, and why it makes sense.
Other highlights of the evening were seeing the temporary exhibition about the possibility of setting foot on Mars, hearing Simon Watt talking about why a biologically accurate alien invasion movie would be rubbish, and hearing some space-inspired poems, ranging from a servant's wide-eyed view of grand orrery to the disappointment of Pluto's planetary demotion, by the authors of Pocket Horizon and Neptune Blue.
The next Lates event will be on November 27 with a new fascinating theme. Make sure to check the schedule from the leaflet provided at the entrance to see exactly when everything happens and deciding which events and activities interest you the most (sadly you won't have time to see everything, as some talks occur at the same time). Don't forget to check the Silent Disco and the Punk science comedy show, as you are guaranteed a good time. Be ready to be awestruck by the great atmosphere!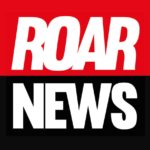 King's College London. Award-winning student newspaper, a platform to share your story, and a publication that holds entities accountable when no one else dares.