Walking down the trinket-laden streets of Paris, sitting amongst the fountains and flowers of its gardens, it does not matter where you are in the city; you will find yourself admiring the Parisians' style. The chic combination of tailored city shorts and silk pashminas instantly captures any fashionista's eye. It is a different world of garments and accesories than I, myself, am used to, having grown up in the arms of the British high street, with its love for layering and eclectic fabric choices. But as two of the leading capitals in fashion, it leads to the question: is it Paris or London who claims victory in the fight for the fashion crown?
When thinking of fashion in Paris, images of Chanel's tailored suit and little black dress come to mind and it seems that Parisians still subconsciously honour the innovative designer. Today you will find an array of colours, yet still emulating the simple elegance of Chanel, proving that she really did revolutionise fashion. As gorgeous women in fitted pencil dresses and nude court shoes pass me by, I feel the presence of their sophistication, compared to my patterned leggings and layered tops and necklaces. I love my kooky style that portrays the rebellious character of the British high street, but a certain tastefully luxe aura created by Parisian chicness is also enchanting.
British fashion displays the history and life of the nation in various designs; a blended fusion of tartan, chunky knits and studded boots. It is relaxed one day and art-deco the next, which is something all London fashionistas embrace. Even I have fallen pray to resorting to leggings and a slouchy jumper after a heavy night, passing it off as a tribute to punk culture, but in Paris, that grunge style seems impossible when you are surrounded by the soft tones of coral and the graceful perfection of flowing pleated skirts and pearls.
Experiencing British fashion first-hand at February's London Fashion Week, next-door to King's, I saw designers exhibit outfits on the catwalk that would soon be seen on the likes of Kate Moss and Alexa Chung, ensuring the whole of London would be envious of these alternative but stylish creations. The most memorable aspects of Paris Fashion Week 2013 were the displays of elegance at Dior and Vanessa Bruno, revealing next week's outfits of Carla Bruni and Audrey Tatou. Obviously Alice Temperley showcased monochrome shift dresses and pastel coloured jumpsuits in London and no one is a stranger to the futuristic designs of the French designer, Balmain, however I feel that previously, I have been blind to the differences in British and Parisian fashion.
Two different cities canvas their takes on the mode of today but is one really more stylish than the other? Diversity across country and culture is a fascinating thing but in this case, I feel that Paris will be sharing the reign of fashion royalty with their British counterpart, as both, in my opinion, possess an equally receptive eye for style.
[polldaddy poll="7322142″]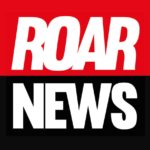 King's College London. Award-winning student newspaper, a platform to share your story, and a publication that holds entities accountable when no one else dares.