Nick Virk explains why he thought Nicholas Hynter's modernisation of Othello worked so well.
Shakespeare is often remembered as the writer of timeless classics. His plays transcend the eras in which they were written, still being relevant to modern theatregoers today. Maybe this is why Nicholas Hynter's re-imaging of Othello works so well. His vision of setting the play in the present day, changing the Medieval landscapes to the more familiar war zones we often see on the news is, at first, startling to any seasoned admirer of the bard's work. But to Hynter's credit, the Elizabethan language never jars against the moving set pieces of suave government offices or the army camouflage costumes.
Instead, the English poetry flows and mirrors the twenty-first century setting effortlessly. Especially audacious is Hynter's handling of the issue of social status. In one spectacular scene when the overlooked senator, Brabantio, comes to castigate Othello for marrying his daughter, Hynter has the General Othello and his men dressed in slick suits and ties, while Brabantio's set of hooligan-like followers are dressed in ill-fitting chinos and creased polo shirts.
Equally brilliant is Hynter's cast. Adrian Lester is extraordinary in the titular role. His stage presence is remarkable, being strong and stark in the earlier moments and then suddenly crude and unhinged as Othello succumbs to Iago's plans in the final acts of the play. Rory Kinnear as Iago commands the audience just as his character commands the rest of the characters on stage. His East London twang adds a certain quirkiness, eliciting an electric mix of laughter and fear from the spectators.
Olivia Vinall brings strength and courage to Desdemona, moving away from the common characterisation of Shakespeare's heroine being a fragile and vulnerable young girl. Broadchurch's Jonathan Bailey gets the chance to show of his impressive acting range as Cassio, while Lyndsey Marshall is underwhelming as the feisty Emilia, becoming drowned by the tremendous acting talent sharing the stage with her.
Hynter's decision to tamper with Shakespeare's original conception of the play should be applauded, if only if it is for the way the director assertively takes risks without damaging the source material. As the story comes hurtling towards its tragic climax, one realises how much incredible talent fills the stage in this production and how important Hynter's re-imaging of the story is in adding a touch of originality to this classic tale. When his time as director of the National Theatre ends in 2015, it will be a difficult task for his successor to fill his shoes.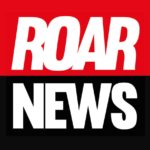 King's College London. Award-winning student newspaper, a platform to share your story, and a publication that holds entities accountable when no one else dares.