Josephine Blogg is heading to the Freshers' Fair, towards the Tech Society stand in particular. They are giving away an iPad to one person who signs up and she wants to be that lucky girl. But she is not just there for the iPad. She has come to King's to study English, but her real passion, her guilty pleasure, is her blog. She enjoys the writing just as much as she loves designing it, using her self-taught computer skills and creativity to make it visually appealing and easy to use.
In the past, this template of a student who is interested in the world of technology but studying an unrelated degree would have the same problem every year. They could not find somewhere to share it. This year, the KCL Tech Society is going to change that and open the world of technology to every student at King's.
President Ammaar Reshi is a computer science student, but his goals stretch far beyond that. He spoke passionately about his goals of creating a platform for discussion between those who want or need to be involved with technology.
"My main aim for this society is that we encourage people from all disciplines to get involved. There are people who are interested in technology all across King's, as well as those who may not be interested themselves but need some help from someone who is. If you want to start your own business on the web, you need a website, and there is nowhere for you to meet a web designer or programmer at King's. We at the Tech Society are going to change that."
Vice President Niklas Begley spoke of the events they want to run. "We envisage presentations from tech giants such as Microsoft and Facebook, prominent UK start-ups, as well as smaller companies. Hotspot Shield is one such start-up that has already agreed to help with sponsorship.  Another key part of the society will be workshops where students will be teaching each other tech skills."
Joesphine Blogg will have somewhere to share her skills with other students and can finally fully explore her passion with like-minded people.
The society has goals of participation and interaction between students. Ammaar Reshi states "We recognise that a society is run for the students, by students," and that "we shall organise a gaming night if that is what the people want."
The Tech Society is run by knowledgeable students who are visibly excited and very passionate. And if none of the above tempt you? They are doing an iPad giveaway, in partnership with Hotspot Shield, for one lucky person who signs up. Josephine wants to put her name down, do you?
Visit https://www.facebook.com/KCLTech?fref=ts  for more information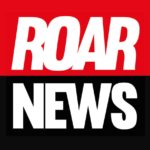 King's College London. Award-winning student newspaper, a platform to share your story, and a publication that holds entities accountable when no one else dares.