The old familiar saying goes, 'laughter is the best medicine', but just how beneficial can humour be?
Science has proven that laughter can help to combat both physical and mental ailments, making it a powerful tool that can protect your overall wellbeing.
In terms of the body, laughter can help to boost the immune system, as well as decrease stress hormones. It also relaxes the muscles, decreases sensitivity to pain and has even been shown to reduce heart disease. If these weren't enough reasons to start giggling until your sides metaphorically split, laughter also has an overwhelming effect on your state of mind. It can ease anxiety, stress and fear, improve mood and strengthen resilience.
We all know that laughter makes us feel better; more often than not, we also reap the rewards of laughing without actually noticing them. It's not the same as when you have to begrudgingly make the effort to go to the gym, or count the number of vegetables on your plate; it's completely natural.
The act of laughing has been observed in various animals including chimpanzees, gorillas and dogs, as well as rats, which have been proven to have specifically ticklish areas. Sound familiar? Darwin himself supposedly said that humour is like "mental tickling"- it stimulates the mind, whether through cracking an intellectual joke, or through the sense of emotional gratification we receive when sharing a pleasurable experience with others.
So why exactly does laughing make us feel good? The act of laughing triggers the release of endorphins in the body, which in turn encourage social bonding. It isn't really any surprise that a person who is dubbed 'a right laugh' will have a wide circle of friends from many aspects of their life: it's science. Laughter also increase attraction; one study has shown that women are more likely to be attracted to a male once they have observed him make his own friends laugh, and that's before she's even spoken to him.
Laughter should be part of every aspect of your life. One of the simplest things you can do to encourage it is smile. Even if you're heart isn't really in it, plastering on a fake smile for just a few seconds can trick your brain into elevating your mood and reduce stress levels.
London can be a tough city sometimes; everyone is in a rush and people rarely bother to give each other the time of day. Smile at a stranger in the street, and you'll both feel better off.
Another way to increase your chances of laughing is by, quite obviously, surrounding yourself by positive people. If the people you're with most are bitchy and negative, it's going to start bringing you down. Friendships that are natural and easygoing will make life so much easier; you'll be able to take things less seriously and laugh at yourself more, which builds up your resilience for when things aren't going so great.
If you're already set with friends, you should try something a bit more unusual. At a festival last year, I somehow managed to coax a friend into joining me for a session of 'Laughing Yoga', and it's safe to say it was one of the most surreal experiences of my life. Picture thirty or so people raucously romping around a tent trying to impersonate the high-pitched 'hee-hee-hee' of a pixie and the jelly-belly wobbling 'ho-ho-ho' of Father Christmas, and you'll get a slight sense of the bedlam it was. When the hour was up, we left feeling deliriously happy, and I would jump at the chance to do it again.
These are just a few tips of how to use laughter to improve your mood. Once you start actively seeking opportunities to laugh, you'll find you're tripping over them every second step.
As the days grow darker and colder, many people feel their mood mirroring the weather; the long and lazy days of summer freedom feel like a very distant memory. Deadlines might be looming and the rain lashing down, and it's easy to feel like it's all getting a bit too much. But this is exactly why you need to do something now before you fall into a trap of winter gloom.
With laughter being the most readily available remedy that there is, make the most of what you have and you'll see benefits in no time.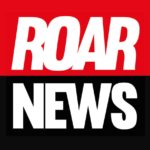 King's College London. Award-winning student newspaper, a platform to share your story, and a publication that holds entities accountable when no one else dares.