Don't forget to visit the sports' stalls at freshers' fair – you won't regret it!
September has arrived again. Around 10,000 new students across our four campuses descend and bring joy to us student officers after a summer desolate of mainstream student life. Where to go? What to do? My advice to all students is to get to Freshers' Fair and sign up for something new!
I believe the key to a great student experience at KCL is being involved, not just in a lecture or seminar, but also in all aspects of co-curricular. From sports, student activities and niche societies, delve into all that our union has to offer. In total, KCLSU have over 250 activity groups and around 50 different sports clubs, allowing students the chance to not only participate in what they are accustomed to, but also a chance to try something new and develop their character. Make sure you visit our new website and have a look at the array of opportunities.
There is no greater time of the year than these first months: new faces, new challenges, and not forgetting our reincarnated sports ground Honor Oak Park, recently hosting Roy Hodgson and the FA for National Football Day. One thing I want to push for this year is to really celebrate success here at KCLSU. From our Women's Volleyball representing GB in the European Championships last year, to our Islamic Society and GKT RAG year on year raising massive amounts for worthwhile charities. As a community we are second to none in London and should pride ourselves on our accomplishments.
Our most nail biting internal sporting event of the year is our annual Macadam Cup, where an array of sport teams at KCL battle it out against our GKT sides. Last year's event came down to a stalemate, with GKT winning the day after a tense tug-of-war. KCL has only won the prestigious award once and are always looking to balance the books every year. Our victorious GKT teams will relish in holding the bragging rights at least for the next twelve months.
And of course no rivalry is without UCL, dating back to the 1800s. This year will see our Varsity return. We will all be hoping to send Jeremy Bentham's jolly flock back to Gower Street with heads bowed. I won't be giving much away; the press release will be soon…
Liam Jackson is Vice President Student Activities and Facilities at KCLSU. You can email him at vpsaf@kclsu.org.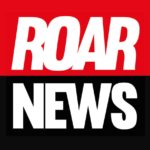 King's College London. Award-winning student newspaper, a platform to share your story, and a publication that holds entities accountable when no one else dares.