By Elham Khoshal –
I'm sure when the March 24th was penciled in for the inter-residence football tournament, everyone was hoping for a gentle warmth from the springtime sun. Instead we got grey skies and sub-zero temperature. Hardly ideal.
Nonetheless, as they say in show business: 'the show must go on'. Maybe it was the news of Pacha and Thorpe park tickets for the winners that got them out of their respective beds, or maybe it was just good old bragging rights. Either way I must commend the valiant effort from 9 out of the 12 teams turning up to Honor Oak Park during the frosty weather.
The missing teams did however mean the format had to be adjusted; Starting with 3 groups of 3 teams that play each other twice. Top seed goes through to the Semi-Finals and the second seeds in each group scrap it out for the last Semi-Final spot in the eagerly anticipated play-offs. Get that?
After much messing about with team names and registration the group stages were underway with a perfectly synced Kick-Off. Thankfully by either coincidence or by design the groups seemed to be very much balanced with each other meaning that the contest was highly competitive. That being said there did seem to emerge a favourite earlier on: Paradise Point. A hybrid of Moonraker Point and Hampstead Halls they were a strong unit always looking to exploit space. So no surprise that they topped their group and went on to the Semi-Finals along with the dark horse Civil War (GDS) and the team I decided to lend my talents to, Team Maynard (Hampstead).
Whilst the top seeds basked in their glory and bottom seeds called it a day the rest of us turned our attention to the Play-Offs. The play off group consisted of a bunch of Rugby lads that go by 'Atheletico Stamfodio' from Stamford Street, the obligatory underdogs 'Chesney Foxes' from Hampstead and a testosterone driven team named 'Brian Creamer House', how original!
The first match was between Brian Creamer and Chesney Foxes. What seemed to be somewhat of a mismatch at first had the makings of a real upset. Chesney Foxes had managed to hold off Brian Creamer for long stretches of the game. They even managed to score a goal of their own, a simple finish after rounding the keeper in Ronaldo-esqe fashion. This was however short lived with Brian Creamer stepping it up to score twice in relatively quick succession.
The next match was the highly anticipated Atheletico Stamfordio vs Brian Creamer House. Deadlock throughout most of the match as it turned out to be a scrappy contest with both teams playing a physical game to try force some sort of mistake. The 0-0 score line was up until the dying minutes of the game where Brian Creamer reaped the rewards for pressing high with a good team goal. But the drama didn't end there. With frustrations running high Atheltico Stamfodio riddled the last minute or so with time wasting allegations. Oh the irony. Congratulations Brian Creamer for getting to the Semi-Finals.
Semi-Finals. Enter Paradise Point, Team Maynard, Civil War and Brian Creamer…Oh wait where are Brian Creamer? With the other three teams out on the pitches raring to go, Brian Creamer were nowhere to be found. After about 5 minutes and with nightfall right around the corner we were about to give Paradise Point an easy by into the Finals when from the horizon came Brian Creamer. About time.
Now these semi finals had it all. Great football, great drama, and were an overall great spectacle. The only thing lacking would be a flurry of goals, but such was the organisation of all the defences that this wasn't too much of a surprise. Firstly, Paradise Point and Brian Creamer was a rather stop-start game with both teams opting to play at a fast tempo, which is not always possible to pull off in such conditions. Cheers erupted from Paradise point as they made the breakthrough in injury time of extra time, possibly the last kick of the game. Heart breaking for Brian Creamer but could be worse. Just ask Team Maynard.
The other Semi-final was an interesting match up between Team Maynard and Civil War. Civil wars playing style seemed to depend on high pressing and possession whilst Team Maynard were very competent on the counter attack. El Classico anyone? The two teams seemed to cancel each other out with decent opportunities on either side, perhaps Civil War edging it on shots on target and possession. Nevertheless normal, injury and extra time came and went with total deadlock between the two. Only way to settle this was with good ol' penalties. Even this was struggling to separate the two teams as they entered sudden death phase of the penalty shoot out. Civil War sunk their first sudden death penalty and all eyes were on the young Kireth Kalirai. The pressure was on. Unfortunately like Baggio, Pearce and many greats before him he failed to convert.
Onto the final. Paradise Point against Civil War. This was a brilliant final between two very strong teams but oddly enough this wasn't as close of a match as predicted. Much of the reason is due to an inspired performance from Civil War's captain fantastic, Rob [last name still a mystery]. He had been given the space to work his talents by his teams' perpetual movement and free flowing positioning.. Rob had scored twice relatively early on the tie to give their opposition a mountain to climb. This was something Paradise Point was struggling to cope with as they were forced to take shots from range but to no avail. Civil War rounded off a great tournament with Rob completing his Hat-trick with a clean volley into the top right corner. Game over. 3-0 to Civil War and worth winners. Congratulations Great Dover Street for retaining the trophy.
All in all, this was a brilliant tournament where everyone was subject to the ups and downs of tournament football yet were great sports throughout. Special thanks for the grounds men, Jana Trnovska and Kireth Kalrai for helping out during the day, Liam Jackson for putting in all the ground work in organizing the tournament and a honorary mention to all the fans that came out to watch and support their residences. See you all next year when hopefully someone can take the trophy off GDS.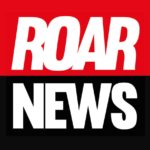 King's College London. Award-winning student newspaper, a platform to share your story, and a publication that holds entities accountable when no one else dares.