Journalists from King's College London were asked to leave a University of London occupational protest about higher education, after protesters voted on their presence.
Two reporters were given an ultimatum at around 6.00pm on Wednesday, when the occupiers held their first meeting in the managers' corridor at the University's headquarters Senate House.
It is understood they were asked to leave for tweeting a notice from the University of London, which was passed through a door into the occupied area.
The letter, signed by Chris Cobb, Chief Operating Officer of the University of London, read: "Please accept this as notice that if you do not leave the building peacefully within the next hour (by 6pm this evening) then I shall request our security staff to remove you, and to call upon the police for assistance if necessary."
Those evicted included former editor of Roar! Ben Jackson, who declined to comment.
The journalists continued to live-tweet the protest from outside the building.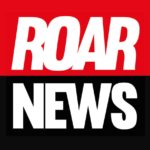 King's College London. Award-winning student newspaper, a platform to share your story, and a publication that holds entities accountable when no one else dares.