The global fashion industry is accused of promoting eating disorders by championing ultra-slim figures season after season. How much is it actually to blame for encouraging the disease?
There are 1.6 million people in the UK battling an eating disorder. A new study published in 2013 by King's College London and the UCL Institute of Child Health stated that the number of people diagnosed with an eating disorder had risen by 15% since 2000. The leading UK eating disorders charity, Beat, estimates that 10% of those diagnosed have Anorexia Nervosa. This disease, the KCL study notes, is most prevalent in girls between the ages of 15 and 19. These are statistics with no accompanying explanation or miraculous cure.
Anorexia is one of the most high profile of all mental health illnesses, let alone eating disorders. A disease in which, according to an NHS definition, "someone tries to keep their weight as low as possible by starving" is a shocking reality in a modern, first world society. Why are cases of anorexia still so high? Who is responsible?
Anorexia can form, in addition to a distorted body perception, through stress, depression and biological factors. However, it is the body perception that is the most well-known, with the global fashion industry blamed consistently for its alleged role in promoting an unhealthily underweight figure as the most desirable physique. An anonymous 20 year old university student, speaking to Roar! about her experiences with anorexia, said that body dysmorphia took over her life. "When you become anorexic it's just fat fat fat, all the time. It's exhausting and it's self destructive," she said. "I am not a size 6 because my body does not function when I am."
The fashion industry first came seriously under fire for its role in promoting anorexia in the mid-2000s. Luisel Ramos, a 20 year old catwalk model, collapsed during a fashion show in Madrid due to complications caused by anorexia. Her death sparked a debate about the responsibility of the famously exclusive and mysterious industry in protecting the health of both its models and fashion-conscious young women.
It was a vicious cycle, they claimed. The designers produced small sample sizes which look more covetable on the rail, then skinny models were hired to fit them, and finally the fashion magazines had no option but to photograph skinny models in small clothes. Before you knew it, there were millions of print runs with underweight cover girls propositioned as the epitome of health, glamour and chic. Models themselves felt under huge pressure to fit these sample sizes in order to be cast.
After Ramos's death, more horror stories began to emerge of blatantly anorexic girls being cast in shows. Anna Carolina Reston, a 22 year old catwalk model, died in 2006 after being told two years previously that at eight stone, she was too large to model. Everyone, including her agents and fellow models, denied knowing she had a problem. Former catwalk model and the 'face of anorexia', Isabelle Caro, starred in the famous 'No Anorexia' campaign in 2007 while suffering from the disease herself. She died, aged 28, in 2010.
These women, and numerous others, were often still working as fashion models right up until their deaths. Louisa Rogers, a student at the London College of Fashion, spoke to Roar! about why she believes the fashion industry is to blame for the high rates of anorexia in the UK. "There is no doubt that the fashion industry promotes and glamourises a body that is under average in terms of weight," she said. "No one is immune to the massive influence of fashion media and advertising, and everyone feels the same pressure to conform, which often leads to eating disorders and body dysmorphia."
The fashion industry has worked hard to shake off this negative image. In the immediate aftermath of Ramos's death, the Milan and Madrid fashion weeks banned overly thin models. At the time, London Fashion Week refused to follow suit, but the British Fashion Council set up a Model Health Inquiry in 2007. All fashion councils, New York, Paris, Milan and London, have since voted against requiring models to provide a health certificate before they are hired, citing reasons of "impracticality". Israel has taken the boldest move so far, banning the use of models with a BMI lower than 18.5 in 2012.
However, elsewhere it appears attitudes are slowly changing. Victoria's Secret, which hires healthy-looking models like Alessandra Ambrosio for its lingerie catwalk shows, has set a trend for the sportier, toned look. Kate Upton, a curvy Sports Illustrated cover girl, is now one of the most successful models in America. British Vogue and the model's union, Equity, signed a 10 point code of conduct for hiring models this year, while The Model Alliance, founded in 2012, is making progress in the US.
However, while Mark Fast caused a press storm in 2010 when he used plus-sized models in his LFW show, Rogers argues that this is simply not enough. "Fashion either seems to do this or swing to the other extreme and feature morbidly obese models as a shock-tactic to promote different kinds of beauty. There is no middle ground."
Speaking to Roar!, Beat believes that there is still room for improvement. "While the fashion industry doesn't directly cause eating disorders, it has a powerful influence that is highly toxic to some vulnerable young people. We call on them to recognise the responsibility they have," a spokesman said. "The industry … are ideally placed to bring about the change in attitudes and actions that a generation of young people deserve."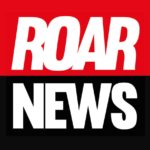 King's College London. Award-winning student newspaper, a platform to share your story, and a publication that holds entities accountable when no one else dares.