Health Secretary Jeremy Hunt claims £500 million per year could be saved by preventing "health tourism".
Free access to healthcare for foreign students has come under threat recently, following government proposals to implement an NHS levy of £200 per year upon them. The levy will seriously affect current and prospective international students, from outside the EU, both at King's and nationwide. Many are already beginning to claim that this cost on top of the visa, accommodation and tuition fees could potentially threaten the UK's status as an accepting and diverse source of education.
International students are paying up to, and over, £35,000 per year in tuition fees compared with UK and EU students' fees of £9,000. Paying up to 4 times more in tuition fees alone has had a negative effect. A poll conducted by YouthSight on behalf of Regent's University London showed that a third of international students from in the UK already feel exploited and alienated by recent changes in cost and migration policy.
On 21 October the government reported that "health tourists" cost the NHS up to £2bn per year- a far cry from the initial estimate in July of between £12m – £200m. But when this figure is broken down, around £12m can be attributed to irregular visitors to the country who come specifically to seek healthcare; these are the so called "health tourists".
The remaining NHS expenditure included regular and prolonged visitors such as students, workers and EU Nationals, most of whom are net contributors to the UK economy.  International students brought £10.2bn to the UK economy in 2011/12 and the education that they receive helps to staff NHS hospitals nationwide. International students are placed into the category of "health tourist" as an artificial figure-booster and should not be held financially responsible for this.
It is arguable that to disqualify, or put conditions on, a sect of students' healthcare defies the philosophy behind the NHS – "free at the point of access". It would essentially be privatisation by the back door, introducing discrimination into the National Health Service that shouldn't exist.
Angelique Neumann, an international student reading a degree in English Language and Literature at King's, says that studying in the UK is already expensive on a global scale, "Because the GBP is so strong in comparison to many other currencies… The whole experience can be extremely costly."
She adds that changing the terms of the NHS "would be a shame in my opinion. Countries like mine, the United States, are using the UK's socialised medicine schemes as a model of a working system to base positive changes in our own healthcare. To see the NHS fail the international community in this way may also see the failure of other governments' plans to emulate its benefits."
International students are and always have been extremely important at King's. KCLSU President, Sebastiaan Debrouwere, stated on 11 October in the Student Officer Blog: "Studying alongside international students allows us to meet a diversity of people… and this enriches us all with a global learning experience."
If the bill is passed, the divisive nature of these proposals could make King's and UK universities less attractive on a global scale, and could damage the strength and diversity of our education system.
Sign the NUS petition against the NHS levy on foreign students.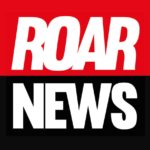 King's College London. Award-winning student newspaper, a platform to share your story, and a publication that holds entities accountable when no one else dares.