A statement in the article 'KCL in 'lad' brawl with LSE' posted on the website on 24 October referred to ambulances being called to the scene of the fight.
In light of conversations with KCLSU, Roar! understands that this was not the case but is seeking clarification from sources.
Investigations are ongoing.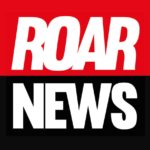 King's College London. Award-winning student newspaper, a platform to share your story, and a publication that holds entities accountable when no one else dares.