Ever wondered whether the stage production of The Curious Incident of the Dog in the Night-Time holds it own against the much loved novel? Let Abby Draycott tell you exactly how she thinks it compares.
Mark Haddon's bestselling novel, about a fifteen-year-old boy called Christopher with Asperger's syndrome, translates effortlessly to the stage, providing the audience with an evening of dry humour intertwined within a touching storyline.
Due to the style of Haddon's novel I feared it would be very difficult to reproduce on stage, with the majority of the text being narrative as opposed to dialogue. My apprehension was soon laid to rest, however, as playwright Simon Stephens cleverly uses the teenage boy's psychologist, who addresses the audience directly (much like the character of Christopher does in the novel) to give us an insight into his inner thoughts.
The simple but effective set, made up of mathematical symbols and graphs, is a perfect visual representation of the young boy's mind. The play is very interactive, with Christopher drawing chalk pictures to illustrate his words for the audience, as well as the constant breaking of the fourth wall by the characters, making everyone watching feel very much involved in this character's life.
Mike Noble, who plays Christopher, proves to be a first class actor. It goes without saying that playing a character with serious behavioural problems cannot be a particularly easy task. The novel's portrayal of this character is identical to the stage's version, with Noble speaking in short, often cutting sentences, while constantly noticing every detail of his surroundings, however minute they may be.
Although written as a children's book, the stage performance of The Curious Incident of the Dog in the Night-Time certainly isn't just for a younger audience; in my opinion, it is actually quite the opposite. The storyline has a universal message of determination and one boy's willingness to never give up, regardless of the personal difficulties he may have.
The stage show of The Curious Incident of the Dog in the Night-Time strictly adheres to the novel's plot, so theatre-goers who appreciate close similarities between plays and their book counterparts will not be disappointed. All in all, it is no wonder why this play has been nominated for such a plethora of awards; it's really not one to be missed.
The Curious Incident of the Dog in the Night-Time is on at the Apollo Theatre. Buy tickets here http://www.nationaltheatre.org.uk/shows/the-curious-incident-of-the-dog-in-the-night-time-at-the-apollo-theatre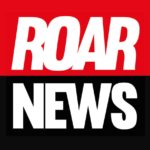 King's College London. Award-winning student newspaper, a platform to share your story, and a publication that holds entities accountable when no one else dares.