Following on from the success of The Hungover Cookbook, Milton Crawford has released his new book for the drunken generation: The Drunken Cookbook – focusing on the must-have meals when you stumble in pissed from a big night out.
When I received the copy of The Drunken Cookbook in the post, I was eager to have look through and see whether this premise – producing a culinary masterpiece when you've stumbled in after a night on the tiles – would work. The answer was both yes and no.
I really enjoy the drunken scale that opens the cookbook: one must establish how drunk one is before embarking upon any kitchen activity. The range of tests include 'The One-Legged Standing Test' to 'The Memory Test'. Depending upon your answers to some basic tests, you are delivered your diagnosis. Ranging from the mildly drunk 'Bubble' state (just the one bevvy out), to 'The Newt' (basically comatose). Once this is confirmed, the recipes are rated by difficulty – cinch, fussy, toil. There are also icons which highlight the potential kitchen hazards you may come across.
However, I think this whole concept of a cookbook purely to be used when you're drunk is null and void – I want to cook fuck all when I'm drunk. I just want to pay £1.50 for cheesy chips around the corner and munch them on the night bus home. So, from now on, I will just look at this as a normal cookbook – not to be used when pissed as a fart on a Saturday night at 3 am – and judge the recipes as simply what they are and whether I would make them and enjoy them.
Verdict? More than likely. As a pescatarian, I am obviously in the minority by not being inclined for the meat recipes… Although even I could be tempted by 'The Philly Cheesesteak Sandwich'. My personal highlights include the 'Chargrilled Vegetable and Cheese Quesadilla', 'The Fried Mushroom Burger' and 'Pad Milton' (the fact that this recipe calls for shelled prawns, finely sliced spring onions and toasted and crushed peanuts is a good indicator not to be conducting this recipe while actually drunk). There are some strange recipes too, though: 'Fried Broccoli', for instance, doesn't sound like much.
With the recipes sounding enticing, the only problem I now have is the tone. I sometimes found the introduction to each of the recipes a bit patronising and trying really hard to be cool. It is also about as middle class as a Waitrose and John Lewis convention in Sloane Square. Overall the recipes are really well laid out, I don't think they would be too complex to perform, and they sound scrummy.
If you're keen to give a recipe a sample, check out this recipe extract from The Drunken Cookbook for Salt Cod Croquettes.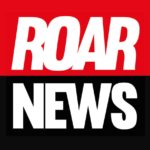 King's College London. Award-winning student newspaper, a platform to share your story, and a publication that holds entities accountable when no one else dares.