Beauty essentials on a student finance budget? Do not simply scrimp and save, but shine and save.
 L'Oreal Paris Skin Perfection 15 Second Miracle Cleansing Oil (£5.32 from Superdrug, £7.99 from Boots)
Just as the name suggests, this cleansing oil removes make-up quickly and effortlessly, without feeling harsh on your skin or stinging your eyes. Waterproof or thick make-up from the night before are no challenge, and are removed with utmost ease. It's drunk proof- I've rubbed this quite vigorously in my eyes whilst still inebriated with no ill effect – so there is no excuse for falling asleep with your make up on! Hangovers are better unaccompanied by a breakout of spots. Using an oil to clean your face may seem counterintuitive, but trust me, it works! Cleansing oils are still fairly new to the high street, despite their ubiquity in high-end beauty (brands such as Shu Uemera and NARS do them). However, there is no need to spend a small fortune on a cleansing oil from an expensive brand, when this high street product does the job perfectly. An essential for late nights when you're too tired and really can't be bothered, or too smashed for a fussy skincare routine.
Bepanthen (£5.49 from Superdrug, £7.71 from Boots)
Yes, I know, it's a nappy ointment.  But hear me out. I was given this to use as part of my tattoo aftercare, and out of curiosity, used it on occasion as a face moisturiser. Now I'm hooked. This is a must-have for those with sensitive or dry skin. Many high street face moisturisers aren't up to scratch for sensitive/dry skin types, often being both too heavy and greasy, or too light, leaving your skin looking dull and feeling tight. High quality face moisturisers also tend to be beyond a student budget. Sometimes it's hard to find a product that just works. This is one of them. Bepanthen is like the high street equivalent of Elizabeth Arden's Eight Hour Cream. It's unscented and doubles up as a lip balm.
Urban Decay 'All-Nighter' Setting Spray (£19.50 from House of Fraser or Debenhams)
For a night out, powders don't quite cut it. They tend to be less useful when it comes to setting your foundation come winter time. They are helpful in the summer, preventing sweat from melting your make-up, but now the combination of blustery cold wind and central heating dry out skin, causing powders to look cakey. Urban Decay's 'All-Nighter' setting spray keeps your make-up on and looking fresh. If you love clubbing, this would be a vital product to add to your make-up routine before you go out. Your face, eye and brow make-up will last all night, and you won't have to worry about having to touch up and reapply make-up. This is never advisable when heavily intoxicated anyway – a friend tried reapplying her bronzer, and it looked like she had been slapped with some mud. Don't drink and do make-up, just get this spray!
The Body Shop Body Butter (£5 reduced from £13 from The Body Shop)
As mentioned earlier, the winter season is not your skin's friend. Central heating and cold winds render the standard body lotion ineffective, and something more heavy-duty is needed to prevent itchy, dry and flaky skin. The Body Shop does great body butters – they smell absolutely divine as well as work wonders, both soothing and protecting your skin. The standard price at which they are sold at is a little out of the standard student budget. However, the current sale sees them being sold at £5 a tub, a bargain, considering the quality and how long they'll last you! If you are a fan of sweet, sugary scents, these body butters are ideal for you. My favourite ones are passion fruit, peach and sweet pea.
Maybelline Baby Lips in 'Cherry Me'  (£2.99 from Boots or Superdrug)
Maybelline Baby Lips is a range of lip balms that have only recently arrived in the UK. While they don't quite live up to the hype of being very hydrating (they're alright! Just…there was so much hype!), the tinted 'Cherry Me' makes a great handbag staple. One sweep over your lips is enough, to give your lips a subtle wash of colour, lifting your complexion, and making you look a little less sleep-deprived. Colour can be built up, and the staying power is impressive. The other tinted Baby Lips balm (the rest are non-pigmented), comes in a Barbie pink shade – 'Pink Punch' – which I find a little less flattering than 'Cherry Me', a pink-toned red.
Maybelline 24hr Colour Tattoo (£4.99 from Boots & Superdrug)
For all those students who have long, busy days on campus, this is the eye shadow for you.  It is a cream gel formula that refuses to budge. As it stays on all day, you won't have to think about reapplying it. The shade 'On and On Bronze' works really well as a base, or worn alone all over the lids, as part of a neutral daytime look. You could also pair it with 'Permanent Taupe' to line your eyes. Its stubbornness also makes it an ideal product to use as part of your make-up arsenal for nights out.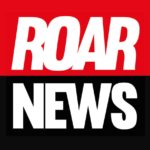 King's College London. Award-winning student newspaper, a platform to share your story, and a publication that holds entities accountable when no one else dares.