KCLFC looks forward to a big year on and off the pitch.
This year, the largest sporting society at King's looks set to revolutionise its operation and perception on campus. Owing in no small part to new president Joshua Jefferies' charitable visions, a generous new sponsorship deal and increased partnership with the fledgling KingsTV, this is an exciting time to be a part of the galvanised society, which aims to make big differences to people's lives abroad.
Having already participated in Raw Foundation's 24-hour match for a day charity tournament, KCLFC is excited to announce an ongoing partnership with Lion's Raw, a charity dedicated to using football to improve the lives of people at home and abroad. The charity's self-funded Legacy Tours to countries hosting major tournaments are used as a vehicle for local change in underdeveloped areas.
This year's team (300 strong for Brazil 2014) will be meeting with local politicians and dignitaries to lay the foundations of change. Infrastructure will be built, football will be taught, and World Cup fever will be fostered in the underprivileged younger generation who wouldn't necessarily have benefited from the global tournament before. These are all ventures KCLFC are proud to be a part of.
The club is excited to be working with Lion's Raw to organise a 10-day charitable tour to Marseille, where students will coach children, play local teams, and also be the charities' feet on the ground in the community. An annual ULU-wide tournament in aid of Lion's Raw has also been slated.
Jefferies is excited with the potential of the partnership. "With our new sponsors Imtech and adding a significant charity aspect to the society, we are confident that this year will be the society's greatest ever year."
KCLFC's new sponsor, a Netherlands-based technical service provider, has also allowed the club to greatly expand on its purchase of branded King's College football kit. This will ensure that as well as being the best players on the pitch, the KCLFC boys will also be the best dressed.
KCLFC's partnership with Vieri Capretta's KingsTV, along with the advent of a second media officer role, will aim to increase awareness of the club. Matches will be filmed and posted online (though I'd imagine they'll be filed under 'comedy').
The football club continues to be a major success on the pitch too. Trials for new recruits were held on the week of the 21 September. With a high attendance and standard better than in previous years, every KCL team is well stocked with fresh blood for the upcoming campaign.
At the time this article went to print, KCLFC freshers were gearing up for initation, an experience social secretaries George Emery and Nicola Catanzano will ensure they never forget. Well-attended early year sports nights and the creation of popular new ditties for the club songbook (adding to the classics already coined by past inter-university rivalries) show promise for the upcoming year in a social context. This year promises to define KCLFC as a society. Whatever will be will be, we will continue to do bad things to the LSE, but this time the society will be multifaceted, with our significant charitable aspect improving lives and spreading the word of KCL far and wide.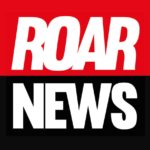 King's College London. Award-winning student newspaper, a platform to share your story, and a publication that holds entities accountable when no one else dares.