This winter's Ashes series looks set to be a close a close fought thing, with both sides having causes for optimism heading into the encounter.
With three consecutive Ashes wins for the first time in over thirty years, the England fans booking tickets for the 2013-14 series must be very confident they will not be in for a gloomy Australian summer. With such a tight turnaround between the last series and this, momentum must surely still be with England. But without the assistance of the dry, turning pitches groundsmen expertly produced in July, can England win as convincingly this time round, especially if the top order continue their fragility under new-ball pressure?
Australia are certainly well-manned in the pace department. With the ever reliable and much underrated Peter Siddle, they have a man with bags of experience and even more passion. Mitchell Starc, although at times erratic, deeply impressed with his ability to both swing and reverse swing the ball at crucial times. Jackson Bird and James Pattinson, both relatively new to Test cricket, bowled admirably when given the opportunity, and look like they will be able to step up to the plate this time round as the role of the 4th seamer takes on added importance in Oz.
But, as England are already well aware, an injury-free Ryan Harris is undoubtedly Australia's most destructive weapon. The big man from New South Wales is able to turn a match on its head single-handedly, as proved by his figures in the last Ashes series. His final wickets tally for the series was only beaten by spin king Graeme Swann, on pitches much more helpful for the charismatic 34 year-old. Furthermore, no bowler bettered his stunning series bowling average of 19.58.
Let's not forget that famous flop Mitchell Johnson, either; with his old wasteful bowling now refined and streamlined, his pace on bouncy pitches will surely be a real worry for the English squad. The contest between bat and ball should thus result in low scoring, exciting test matches, which naturally suits the home team. The travelling Barmy Army fans will become a vital 12th man in games of tight margins for the tourists.
That is not to say that Australia's pace attack will solely be able to loosen the vice-like English grip on the Ashes. This England team is too experienced and too street-wise for that. When all is said and done, I'd still prefer my pace attack in Australia to include the familiarly tall trio of Stuart Broad (6'6"), Steven Finn (6'7"), and Chris Tremlett (6'8") and, of course, the unquestionable class of James Anderson, only the fourth ever English bowler to take 300 or more Test wickets.
ICC rules have also allowed the Three Lions to add another non-English player to their already culturally diverse squad, the Irish Boyd Rankin, adding another 2 metres in height to England's lofty pace attack. The message seems to be clear from the England selectors: we have the height, and with your pitches, we will utilise that to its full effect. However, England fans must be wary of the arrogance that can build when craning your necks to admire England's seam quintet. Australia is used to facing sharp bounce and these test matches, like so many before, will be as much games of patience and guile as aggression and hastiness.
The least Australia will do is be stubborn, and that's being unkind. Australia's batsmen mustered a series-high total of 527/7d last time out, a startling statistic when compared with England's best effort; a mere 377 all out. Australia's failure to win an Ashes test match all series in the summer was plenty more down to the pitches and the weather rather than their lack of quality, their near total dominance at Old Trafford highlighting that point.
It is clear that Australia can get better, which is worrying considering their admirable bowling performance on our isles this year. But let us not forget that England were far from at their best this summer. And that thought, along with the intimidating height of their pace attack, seems to nullify the bounce-back potential in the Aussie ranks. But this game isn't played on paper, and maybe we will see a new star born under the baking Australia sun. Let's just hope he's English!
The first Ashes test begins on 21st November 2013 at The Gabba, Brisbane.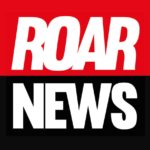 King's College London. Award-winning student newspaper, a platform to share your story, and a publication that holds entities accountable when no one else dares.