All the necessary information on alternative club nights for freshers wanting more!
Joe's (Camden) – James Andrewes
It's important to remind oneself that piling into a small room with a ton of similarly sweat-drenched beings, pushing inebriation levels to the brink and shaking it into the early hours to vintage classics is an incredibly fun thing to do. This is what Joe's gives you – a myriad of tunes from all genres of the 50s and 60s, with an unpretentious and friendly clientele, in an intimate setting. The formula is simple, but pretty unique among London clubs and bars, and makes for a great alternative night out.
Bussey Building (Peckham) – Miles Russell
The Bussey Building AKA The CLF Art Cafe on Peckham's Rye Lane is a lively cultural centre for music, film, theatre and art. Nights here range from funk and disco to afrobeat and latin. Experimental but unpretentious, the majority are here for strictly what's in the groove and not to dance around their handbags. South London Soul Train, their monthly sell-out funk, rare-groove and soul night keeps you stomping til 5am. The music dictates a student crowd so don't expect to bump into your dad here. If clubbing isn't your bag, watch out for rooftop film screenings, comedy, theatre and dance.
The Nest (Dalston) – Indigo Ellis
The Nest comprises of an underground dingy basement and an incredible sound system. The night frequented by me and my friends this year was called, rather amusingly, 'Your Mum's House'. Although I was sceptical at first, it is actually really fun if you just go crazy and lose yourself to the music, which is what it's all about! They play 90s hip hop and mix it with Trap, which I find mildly hilarious. The crowd is as you would expect in Dalston (East London): queeny, arty types who get really drunk on £2 shots, and who dress up like everyone is watching; expect flat caps, beanies and the occasional man in drag…!
Corsica Studios (Elephant and Castle) – Marah Hampton
Corsica Studios spoil house lovers each Thursday night with their gift of Sessions, which promptly gained a large band of devotees and has continued to attract those from all over London, despite its Elephant location. Décor is minimal – a disco ball and fervid lighting, and with a modest capacity the club is favoured by a certain type of very serious partier.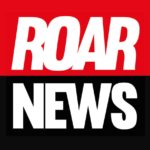 King's College London. Award-winning student newspaper, a platform to share your story, and a publication that holds entities accountable when no one else dares.