A few internship ideas that could help you stand out!
If you're not ready for a six month stint or are being elbowed out of serious internships by never-ending streams of graduates, the prospect of an internship can seem daunting.
As an unskilled sixth former, I certainly found the right bridge to the world of work – volunteering.
Not only did I come out with a full (and glowing!) reference, but with invaluable hands-on skills that education simply can't provide.
The ever expanding voluntary sector is providing a whole new CV-full of opportunities for us less than experienced undergrads.
So if you want to be welcomed as part of a team rather than the office junior and have a flexible placement to fit around those horrendous 9am classes, look no further.
For business students, many non-profit organisations are looking for campaigns, marketing and fundraising teams. Even the cliché local charity shop is not to be scoffed at. In their search for a younger customer base, shops are seeking to hire young volunteers to employ new marketing strategies, launch events and take a lead on advertising. Introducing innovative ideas may be the first step to a business career, and such practical hands-on experience will certainly impress any employer.
Historians should take note of an unusual opportunity with Legasee Educational Trust. They're looking for volunteers to record veterans' personal experiences of conflict as part of their oral history project. It's a chance to write historical sources for the next generation to study.
Places of historical interest, museums and galleries are suffering from funding cuts and have a variety of opportunities. Not only do many look for volunteers to guide visitors, but some are even looking for people to help in restoration projects and write their guide books. While you may not be constructing Oxford's Dictionary of World History, it's a start.
An abundance of political prospects lie outside of party politics. Many online small publications are looking for editors and writers. The freelance nature of writing for such blogs means you can submit material as and when you have time. For a more hands-on approach, search for campaigning teams on local or national issues to join.
Consultation committees are also looking for your ideas and opinions, allowing you a hand in policy formation without tying yourself down to a particular party.
Law students can find court volunteer placements aplenty. Volunteers are usually given training and then help liaise with prisoners and their families. This gives a grassroots insight into the workings of a court, and the wider effects of a case. It also helps students gain experience in delivering advice and information to clients in a non-biased manner, a skill perhaps not so easily picked up from textbooks. It's sure to make you stand out when applying for competitive placements later on.
If those student purse strings are restraining you from volunteering, make sure to ask about travel reimbursement – most volunteer roles do offer travel expenses.
After all, volunteering can be a fundamental part of a CV, not just evidence of a bit of do-gooder. So remember to keep track of your achievements.
Whether you increased footfall 30% in a shop or helped write a guidebook for a historic building, be sure to include the details. If you don't see the perfect job advertised, then ask and offer your time. Just because it doesn't say internship on the tin, doesn't mean the contents aren't just as rewarding.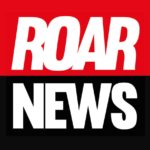 King's College London. Award-winning student newspaper, a platform to share your story, and a publication that holds entities accountable when no one else dares.