Marcus Belli explores the cultural differences between King's College London and the University of Melbourne. 
What a difference a year makes. In September of last year, I was preparing for a semester in limbo, sofa-surfing my way through to the Christmas holidays in a desperate bid to shore up my finances. For what, you may ask? For one of the most rewarding and life-affirming experiences I am likely ever to have: an exchange placement at the University of Melbourne.
Most people feel they have quite a coherent concept of Australian culture. Just as the Americans have a penchant for guns and fast food and the Germans for efficiency and lederhosen, the Australians, we know, spend most of their time poised over a barbecue on the beach with a lager in hand. My weekly pilgrimages to Walkabout on a Wednesday had taught me this if nothing else. And yet, the reality is infinitely more subtle. Australians are keenly aware of the tensions between their European and Indigenous heritage, and the regular acknowledgement of historical land ownership by public speakers made it quite clear that this is an issue which Australia continues to struggle with. While to an extent I knew to expect this, Melbourne itself turned out to be a curious mix of the familiar and the foreign. I was completely unprepared for the reality of a nation that is rapidly forging itself a new identity as the de facto nexus of East and West. Her Majesty may feature on the coinage and the Union Jack may fly proudly alongside the Australian flag on Anzac Day, but Melbourne's streets are an eclectic mix of European cafés, fish and chip shops and sushi restaurants. And the city is definitely all the better for it.
This cultural mélange was probably the defining feature of my time Down Under and it even extended to my education, which became a curious amalgamation of the American and British university systems. Nothing encapsulated this better than my accommodation for the duration of my stay. I was lucky enough to be accepted into Ormond College, which is one of the twelve colleges at the University of Melbourne. This imposing neo-gothic edifice (along with the whole collegiate system) was a none-too-subtle homage to the dreamy spires of Oxford or Cambridge, cutting a rather incongruous figure that at a first glance seemed to channel some sort of institutionalised Disneyland, but whose charm quickly eclipsed such misgivings.
Yet this Old World architecture belied a course structure completely removed from that back home. The security and comfort of specialising in a specific field (in my case, history) was exchanged for a less thorough, albeit more balanced degree in Arts. Having been stripped of my rank of proto-historian, my dismay was deepened at our commencement dinner when the Master of our college informed those of us taking said degree should not let others put us down for doing so. A treatment reserved at home exclusively, I assured my fellow Ormondians, for Geography students and their colouring pencils. 
As it transpired, this less specific degree enabled me to study a range of subjects that fell within the faculty of Arts that would not have been open to me at King's. Admittedly, the majority of the classes I selected were historical in content due to the impracticality of starting a completely new discipline for only one semester, but the fact that I had such a breadth of choice was in itself refreshing. Coupled with the campus format (and possibly the Australian sunshine), I felt that studying in Melbourne was a far more relaxed affair than in London, with the ability to roll out of bed fifteen minutes before a class being a particular highlight.
It's common to hear of Britons spending a prolonged period of time in Australia and never wanting to return to the UK, just as it is a given that an exchange student will return home and wax lyrical about his or her time abroad. Perhaps the most rewarding thing about my time abroad was that only one of these statements applies; my time in Melbourne will forever be defined by fantastic scenery, alarmingly friendly people, and a sense of community that just isn't evident to the same degree back home. And yet, call me a misanthrope, but this only serves to highlight the charm of the rude, unfeeling city to which I now return. London, I'm home.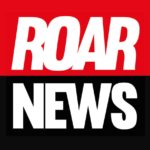 King's College London. Award-winning student newspaper, a platform to share your story, and a publication that holds entities accountable when no one else dares.