The Student Journals is an online magazine aimed at giving all students a platform to voice their own opinions. In 2011, the website was named Runner Up Website of the Year, and was voted the 25th best group blog in the UK. The Student Journals team were also runners up in the Guardian Student Media Awards in 2011, and was voted the 45th best media blog in the UK by the Total Politics Blog Awards.
Two months ago, the Lifestyle section was launched on the website, to cover the topics of fashion, health and beauty, relationships, travel and dining. We are looking for more students to write for Lifestyle, which is a brilliant opportunity to build a career in magazine journalism. Whether it's a review, a comment or an article, we want to hear from you. We want students to get involved with Lifestyle, whether it's a one-time article or a weekly blog.
You can read The Student Journals on studentjournals.co.uk
For any information, please contact Lydia Smith at lifestyle@thestudentjournals.co.uk, or join us on Twitter: www.twitter.com/studentjournals. You can also contact the Lifestyle Editor directly on Twitter: www.twitter.com/Lyd_Carolina.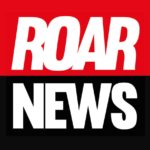 King's College London. Award-winning student newspaper, a platform to share your story, and a publication that holds entities accountable when no one else dares.