Release Date: At Cinemas May 16
Cert: 15
(Competition now closed)
From the Executive Producer of Curb Your Enthusiasm (Larry Charles) comes the scripted and outrageously funny comedy, The Dictator.  Sacha Baron Cohen plays General Aladeen a rich, cruel and pitiless dictator of Wadiya who heads to the U.S. for a meeting at the United Nations.  When kidnapped and stripped of his signature facial hair, the Dictator wanders the city and meets Zoey (Anna Faris) a beautiful and generous organic food store owner.  With the help of Zoey our hero fights to get back on the throne of Wadiya and make sure that democracy never comes to the country he's so lovingly oppressed.  Ben Kingsley and Megan Fox also star.
Lucky for King's students, Roar! have secured a pair of tickets for the world premiere of The Dictator, to be held at the Royal Festival Hall, South Bank on Thursday 10th May at around 6PM. To be in with a chance of winning, simply email from your @kcl email address your full name, student number and mobile number to editor@roarnews.co.uk, by 9 am Wednesday 9 May. Winners will be drawn at random at the close of the competition, and notified via email.
Find out more about the film at www.republicofwadiya.co.uk, or link up with The Dictator on Facebook!
Facebook: http://www.facebook.com/DictatorMovieUK
T&Cs – The 1st prize (2 to win) includes- Tickets to world premiere, 1x Official The Dictator T-shirt, 1x Official The Dictator Poster, 1x Paramount back-catalogue DVD (title to be confirmed upon win).
2nd prize (2 to win) –  1x Official The Dictator T-shirt, 1x Official The Dictator Poster.  There is no alternative. You must enter by Midnight on Friday 8th of May. Winners are selected at random and will be contacted by email/Twitter depending on entry method. Roar! reserves the right to alter any of the above.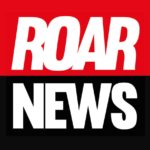 King's College London. Award-winning student newspaper, a platform to share your story, and a publication that holds entities accountable when no one else dares.