DO YOU LIKE DANCING INAPPROPRIATELY IN PUBLIC PLACES? DO YOU WISH ONE DAY TO BE A WIZARD LIKE HARRY? DO YOU LIKE BAKING?!
If any of the above appeal to you tremendously then you might want to think about some of the societies listed below. King's literally has something for everyone and of course, joining a society is a great way to meet people, make friends, blah blah blah and all that jazz.
Jazz Society – kcljazzsociety@gmail.com
Speaking of all things jazzy, this society offers you the chance to not only attend rehearsals on Wednesday nights at the Strand Campus but you can even head on down to the Waterfront bar and have a nice jazzy play with all the other members. It's actively involved in the jazz scene in London as well as the University, so for any budding musicians out there, this really is the place to be.
Baking Society – kclbakingsociety@gmail.com
The proof is in the pudding…. ha! No. But seriously if you are secretly hiding the mind of a budding Delia Smith within you then fret not- LET IT FREE! At the baking society people of all capabilities are welcome, so whether you make a fantastic bowl of cheerios (my forte) or you can cook up a magnificent roast dinner, there is a place for you here. The group not only shares recipes with each other, but also checks out the various food markets within London. Yum!
Gospel Music Society- kclgms@hotmail.co.uk
One of King's claims to fame, this Gospel choir, or GMS as they like to be called, appeared on the X factor in 2011. With regular choir and dance rehearsals to gear up for the Christmas and end of year shows this is a real place to nurture any vocal talents you may have. So, do you think you've got the X factor? It's time to find out!
Harry Potter Society- KCLHPSoc@kcl.ac.uk
If you are a Harry Potter nerd/obsessive, then don't be afraid! There are others like you out there too! The people here give you the chance to properly throw yourselves into the magical world of wizadry. But that's not all- they pride themselves on their laid back approach whilst also being active members within the Muggle world. They are members of Harry Potter based charities that aim to raise awareness for universal suffering. Being a wizard AND helping the Muggley Muggles?What's not to like?
Coppa Feel- kclcoppafeel@hotmail.co.uk
Having just started up in 2012, this new society aims to raise awareness for breast cancer in young women. With weekly meetings, the group wants to raise money for their cause. So if you are a do-gooder budding with ideas to assist in this venture, then look no further, adequately named 'Coppa Feel' may just be the place for you.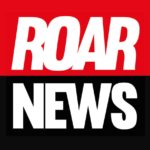 King's College London. Award-winning student newspaper, a platform to share your story, and a publication that holds entities accountable when no one else dares.