In From Russia with Love a Russian agent tries to pass himself off as an English gentleman. However he has a wide knot. Since a wide knot is 'that mark of a cad', our hero James Bond is able to identify him as a fraud. It is by such minute details that we can distinguish one from another: a McEwan from a McDonald, an emo from a goth, an Anglican from a Catholic, a Whig from a Tory, and a cad from a gentleman. Only he who knows all the rules may survive wilful attempts at bucking the norm. Until that time comes, here are some of those details that may well be of help in the near future:
Hats:
Hats are still important. It may be annoying for gentlemen to have to continually take them off to greet and converse with women, but it is a fair price to pay. Just beware, do not listen to the new Debrett's guide when it tells you that a backward facing beret is acceptable.
Designer labels:
No single piece of clothing should ever draw attention to itself. In this respect, a 'G' for Gucci is as bad as 'Tesco Value'.
Breaking the rules:
If you detest the Establishment and want to show it, all you need to do is break one rule only. Breaking all of them will just make you look like a prig. Of course, whether you look rebellious or just plain naff will depend on how you carry it off.
Wing collars:
Some people think that wearing a wing collar with black tie is 'fun'. Be under no illusions: it is simply wrong (unless you are an American). The only time when a wing collar should see the light of day is for white tie; and even then the collar should be detachable.
Jeans and Jacket:
Distressingly, the most recent edition of Debrett's also chose to commend the 'effortlessly cool' jeans and jacket look. While I concur that times have moved on – jeans are no longer just for prospectors and archaeologists – it is still not acceptable to go to a smart-casual do without proper trousers.
Pocket handkerchiefs:
When a man wears a breast pocket handkerchief, it should never be white. No man should be so pure to justify the wearing of a white handkerchief; and any man who is that pure should not be so arrogant as to flaunt it.
Watches:
A watch should always be discreet. No one wants to be subjected to the visual representation of their encroaching mortality. A pocket watch may seem a little affected, but at least one can only see the chain.
Ties:
In recent years, the tie has come in for quite a lot of criticism because of its apparent lack of utility. However, this is to neglect the psychological effect of a well-tied tie. If done correctly, the tie can give you a gravitas and authority that is so vital in the workplace. But, be warned, the current fashion is for small knots, so the Shelby is in, and the Windsor is out.
It is also worth mentioning that a loosened tie with an undone collar is associated with bankers after a long day trading; that is to say that it should be reprimanded.
Socks:
Socks are a wonderful invention saving all and sundry from the horror of exposed calves. This is why suspension is so important. If your socks ride down, you should invest in some sock suspenders.
Before I leave you, however, one final piece of advice. In one of Dorothy L. Sayer's books, Lord Peter Wimsey turns to his butler and asks 'How do I look?' The butler replies, 'Perfect. That is to say, slightly flawed – the sign of a true gentleman.'
By James Sharpe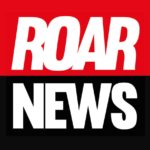 King's College London. Award-winning student newspaper, a platform to share your story, and a publication that holds entities accountable when no one else dares.