Luke Chattaway and Zoe Tipler
What with tuition fees on the cusp of rising Roar! investigated how much each hour of contact time is costing KCL students, and we compared how much it is now, and how much it will be costing Septembers 2012 intake.
Cost per hour was worked out by dividing the fees per year by the number of teaching weeks, and then dividing that by the number of contact hours (tutorials, lectures, seminars etc) each week. Figures have been based on those supplied by departments and an average 23 week teaching year.
KCL's response to our investigation was, "there is no indication that current levels of contact time are insufficient. The quality and standards of our degree programs are monitored by a number of external agencies, including external examiners and the Quality Assurance Agency."
What do you think? Should the number of contact hours you can expect be included in KCLs prospectus? Was your degree worth it? Let us know.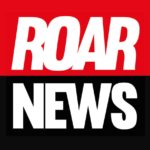 King's College London. Award-winning student newspaper, a platform to share your story, and a publication that holds entities accountable when no one else dares.