Frank Ocean released his first mix tape Nostalgia, Ultra in early 2011 which alerted the attention of the music industry to his unmatchable formula for creating a new angle to R&B. Initially struggling to get his solo career started, having previously been shrouded in anonymity writing songs for the likes of Justin Bieber and John Mayer, he joined the hip-hop collective Odd Future which helped him to be freely creative in releasing music of his own.
He is instantly recognisable by his smooth vocals, experimental tempos and beats which are capable of creating a sonic journey quite unlike anything that has ever been done before. Pyramids is the best example of this. It is very rare that a 10 minute track can remain continually entertaining and equally captivating in its full course, let alone have its full version played on the radio. This album is just honesty. It is nostalgia and indulgence smoothed into one, with dark undertones wrapped in sweet, carefree and sometimes seductive melodies that never proceed how you expect them too. Another highlight is definitely Pink Matter, which makes you feel almost guilty for listening in on such a personal expression of lust. It lazily ponders the meaning of the universe, reminiscent of Andre 3000.
I was definitely not expecting what I heard when I listened to Channel Orange, and it is by no means straightforward – a lot of it makes no sense, but it makes you think, and question, and it is impossible to stop listening. It is easy to get carried along and just zone out, providing the perfect backing to summertime memories. I do think there is definitely a song on their for everyone because he has created music that is entirely different, which is essentially R&B but combines touches of soul, jazz, funk and just pure Frank Ocean.
What was the soundtrack of your summer?
Francesca Dawkes, Biomedical Science – 'Definitely Of Monsters and Men, Little Talks. It's so upbeat and happy and summery. It just makes you want to dance around.'
Danny Fryer, English – 'It's a toss up for me between Maroon 5, Overexposed and Scouting for Girls, Summertime in the City.'
Charlotte Sneddon, Geography- 'The only song I can remember from this summer is Call Me Maybe by Carly Rae Jepsen. It was catchy and it was everywhere…'
Natashja Kasianczuk, Medicine- 'Bastille, Icarus. I saw them at Reading and Secret Garden Party this summer; they're my favourite performers.
Sarah Milner, – 'Florence and the Machine- Spectrum, [Calvin Harris Remix]- That always made me happy and generally
Roar's pick of upcoming gigs
Joshua Radin, Koko, Camden- 26/09/12. For acoustic strumming and chilled out love songs.
Beach Boys- Various dates and venues. For upbeat old school summer tunes.
Axewound- Underworld, Camden- 06/10/12. For those who love metal, supergroups and crude band names.
Lower Than Atlantis- Electric Ballroom, Camden- 11/10/12. For good old fashioned Brit rock with a punk edge.
The Gaslight Anthem- O2 Academy, Brixton- 15/10/12. For Springsteen inspired vocals and rough, fast-paced riffs.
Nada Surf- Scala, Kings Cross- 15/10/12. For The O.C. soundtrack and their dreamy alternative tunes.
Hot Chip- O2 Academy, Brixton- 19/10/12. For electronic, catchy sounds that anyone can enjoy.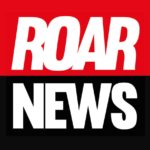 King's College London. Award-winning student newspaper, a platform to share your story, and a publication that holds entities accountable when no one else dares.